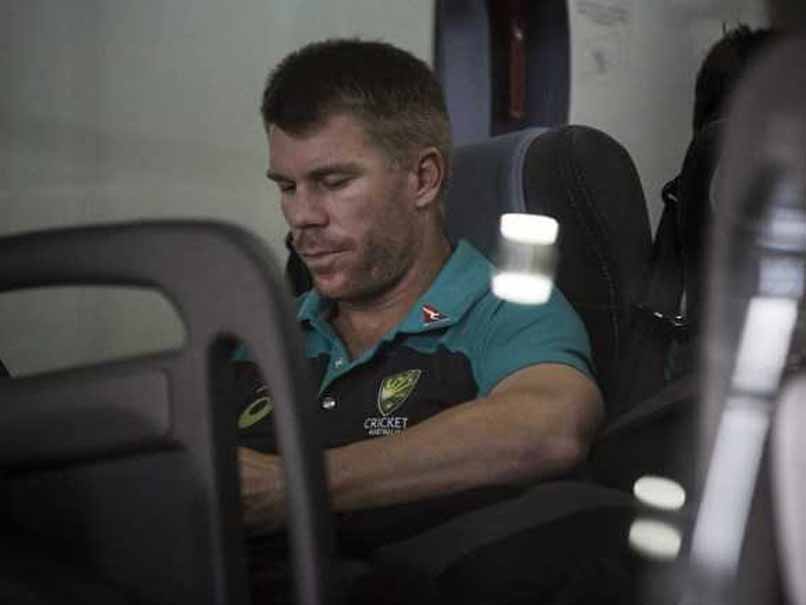 Steve Smith and David Warner were handed 12-month bans by Cricket Australia.
© AFP
Former Australian captain Steve Smith and vice-captain David Warner were handed 12-month bans by Cricket Australia (CA) on Wednesday for their involvement in ball-tampering during the third Test at Cape Town against South Africa. Meanwhile, Cameron Bancroft, who was caught on television cameras applying yellow tape on the ball, has been banned for nine months. Soon after the players were banned, Twitter expressed both pleasure and displeasure at the decision. While some of the users thought that it was a brave decision, others were of the opinion that the decision was harsh.
Whoaaa... Smith & Warner handed 1 year ban. I think couple of tests or a Series would've been enough. Can't think any other country would've done this to their most Valuable player #sandpapergate #CricketAustralia

— deepanshu bhagat (@deepanshu270) March 28, 2018
One year ban for Smith & Warner who involved in #BallTamperingRow by @CricketAus !! Such a brave punishment given by the board who find discipline firat than winning. Strong Impact !!

— Deva. Palaniappan (@DP_reads) March 28, 2018
One match ban & a hefty fine is a fair punishment for ball tampering. These bans handed out by the Australian board to Smith, Warner & Bancroft are ridiculous & just another example of how popular opinion & media pressure are trumping over reason everywhere. #BallTamperingRow

— Amol Joshi (@amoljoshi) March 28, 2018
Brave call @CAComms Smith & Warner 1 year ban for international cricket #BallTamperingRow

— Ketan Solanki (@Ketansolanki87) March 28, 2018
Great decision by Cricket Australia to ban Smith, Warner and Bancroft. This sends a good message to the Australian players and a lesson to the attitude they show on the field to the players from rest of the world. #cricket

— Rabi Kiran (Ravi) (@SRavi_Kiran) March 28, 2018
===
Complete joke. Trial by media. Had enough of this bullshit story. Ban them, then move on.12 month ban is over the top. If Steve Smith & Warner the wanker were Sudanese they would be let off and sent to re-education. Media would even pay them to write articles in their name.

— AndrewM X-Lib (@Andrew_Marcus21) March 28, 2018
I m not a fan of Aussies but this is not what we want...Smith & Warner r extraordinary players ..I think they regret it and deeply hurt by this act already..1 yr ban is not acceptable..Now Aussie team needs u people to support in this situation..U have to support them at now

— Aji VK18 (@Ajith_Shivam) March 28, 2018
1 year long ban seriously? Ain't this too harsh? It's not like this is the first time when ball tampering has happened, then why such harsh decision. Australian cricket will have to pay for this, they're next to a B-grade team without Smith & Warner

— SHREYA|t (@ShreyaJha_29) March 28, 2018
Following the news, the Board of Control for cricket in India (BCCI) barred Warner and Smith from participating in the 11th edition of the Indian Premier League (IPL).
"The franchises will get replacements for the players as they (David Warner and Steve Smith) will not be allowed to play this year", IPL Commissioner Rajiv Shukla told reporters.
"The Hon'ble Supreme Court of India appointed Committee of Administrators (CoA) on Wednesday took cognizance of the developments in the ball tampering incident involving Cricket Australia contracted cricketers - Mr Steve Smith, Mr David Warner and Mr Cameron Bancroft," a BCCI release said.
"The CoA, in consultation with BCCI Acting President Mr CK Khanna, IPL Chairman Mr Rajeev Shukla and BCCI Acting Hon. Secretary Mr Amitabh Choudhary, has decided to ban Mr Smith and Mr Warner with immediate effect from participation in IPL 2018," the release said.
"The BCCI hopes that the cricketers participating in the IPL hold the highest regard for the Spirit of Cricket and Code of Conduct for Players and Match Officials. The concerned IPL franchises will be allowed replacement players," it added.