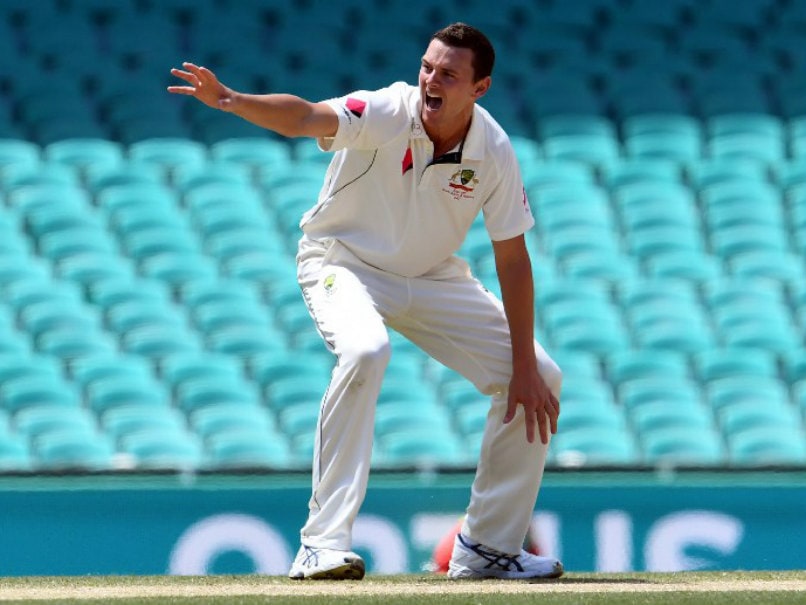 Josh Hazlewood starred in Australia's clean sweep over Pakistan in the Test series.
© AFP
Pacer Josh Hazlewood, who starred for Australia in the Test series clean sweep over Pakistan, will be rested from the first one-day international between the two teams in Brisbane on Friday.
Hazlewood had 15 scalps to his name to end the Test series as the leading wicket-taker. Australia continued their dominance over Pakistan in Tests at home after registering a 3-0 Test series victory.
Hazlewood and fellow pacer Mitchell Starc will have planned rests throughout the five-match 50-over series against Pakistan ahead of next month's Test tour to India.
"Josh has got through a heavy workload during the home summer so far," coach and selector Lehmann said.
"In the past two months he has sent down almost 300 overs across two Test series against South Africa and Pakistan, as well as three ODIs against New Zealand."
Lehmann said that Hazlewood is not carrying an injury, but it's been decided to give him some time off before he re-joins the squad for the second match in Melbourne on January 15.
"We have decided to give him a week to freshen up at home and he will link up with the ODI squad in Melbourne ahead of the second match of the series," Lehmann said.
Lehmann said Hazlewood would play at the Gabba if one of the other fast bowlers was injured ahead of the match.
Hazlewood, who turned 26 on Sunday, has enjoyed a stellar season taking 32 wickets in the six home Tests against South Africa and Pakistan.
The other one-day internationals will be played in Melbourne (January 15), Perth (January 19), Sydney (January 22) and Adelaide (January 26).