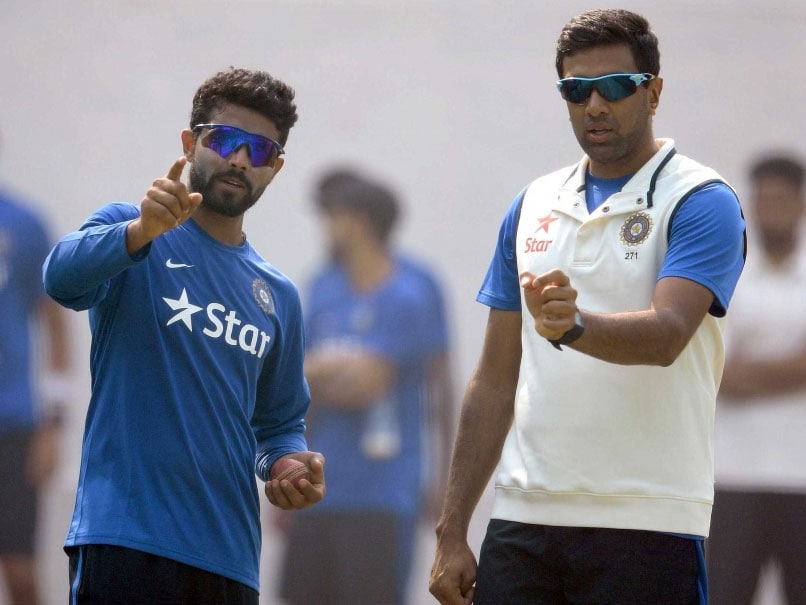 Ravichandran Ashwin and Ravindra Jadeja are no longer regulars in limited-overs cricket.
© AFP
Former pacer Atul Wassan on Wednesday dismissed any chances of India's experienced spin pair of Ravichandran Ashwin and Ravindra Jadeja making it to the 2019 Cricket World Cup squad. The debate over Ashwin and Jadeja's comeback in coloured clothing arose after the impressive show by the wrist spin twins - chinaman Kuldeep Yadav and leggie Yuzvendra Chahal - in the ongoing ODI series against South Africa.
"Well people might say diplomatically they have a chance, but I don't see any chance unless one of Kuldeep or Chahal gets injured," Wassan said.
While many cricket experts wanted the team management to give a long rope to Kuldeep and Chahal for their fearless approach and wicket-taking abilities, India's bowling coach Bharat Arun recently said that the "race is not over yet" for Ashwin and Jadeja.
Skipper Virat Kohli has also been a vocal supporter of the two wrist spinners in limited-overs cricket and wants them in the scheme of things for the quadrennial event in England in 2019.
Impressed by the performance of the wrist spin duo, Wassan, the chairman of selectors of the Delhi and District Cricket Association (DDCA), wants the management to let the duo play around 50 matches in different conditions before the World Cup.
"The credit should go to the team management and Virat for backing India's core strength - spin bowling in alien conditions. And here we have two wrist spinners who have delivered pretty well," he said.
"I think the management should now let these two play 50-60 games in different conditions before taking them to the World Cup. They have a big heart and aren't afraid to flight the ball despite being belted for runs in the fourth game," he added.
Commenting on whether India could have included either of the duo in the Test series, Wassan said: "In hindsight, they could have included one of the mystery spinners.
(With inputs from IANS)