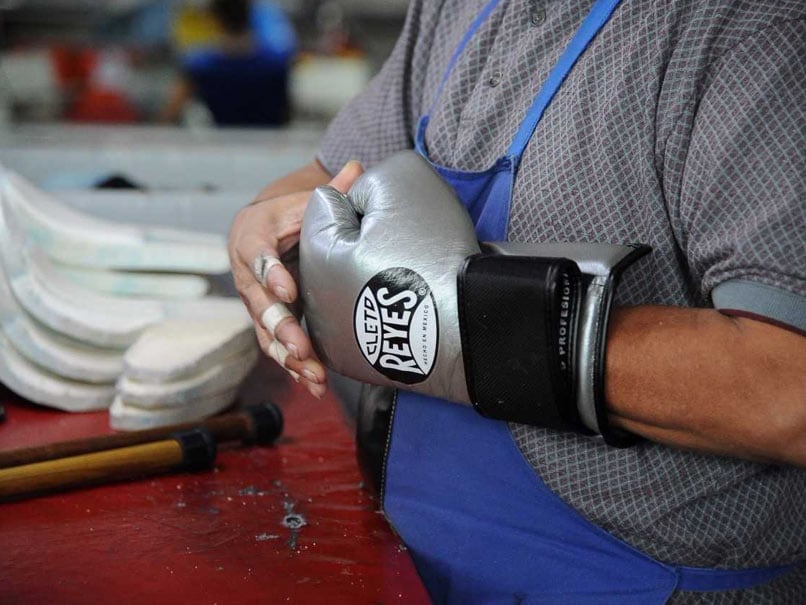 Donjeta Sadiku has until Thursday to scrape together her entry permit.(Representational Image)
© AFP
A professional boxer from Kosovo has been denied entry to India to compete in the women's world championships because the foreign ministry does not recognise her country, an official said Tuesday. Donjeta Sadiku has until Thursday to scrape together an entry permit before the contest begins but Indian boxing officials say her chances are slim. The Republic of Kosovo declared independence from Serbia in 2008 but many countries, including India, still do not recognise the self-proclaimed Balkan state. Sadiku also holds an Albanian passport and was expected, along with her two coaches, to receive an entry visa to compete in the AIBA Women's World Boxing Championships.
India's boxing federation president Ajay Singh said they were in talks with foreign ministry officials in Delhi but they were dealing with a "sensitive issue".
"This is not about boxing alone, it's a much larger issue," he said.
Despite its diplomatic woes, Kosovo became a full member of the International Olympic Committee in 2014 and its athletes made their Olympic debut two years later at the Rio Games.
Still, their athletes were prohibited from competing under Kosovo's flag at the Karate World Championships in Spain earlier this year.
The incident brought IOC pressure on Spain and India is understood to fear a similar backlash if the Kosovo contingent does not acquire visas.
A senior Indian IOC official, speaking on condition of anonymity, told AFP that the foreign ministry had asked how it could give a visa to a person "whose nation they do not recognise".
"So we might also get a letter from the IOC soon, and will be in danger of losing big events. But that's how it stands at the moment," the official said.
Kosovo is one of nine debutants at the world championship. 73 nations are set to participate in the 10th edition of the championship.
Topics mentioned in this article
Boxing