Story Progress
Back to home
Sarita Devi Turns Pro, Eyes Asian Title in Six Months
Sarita Devi signed up a two-year deal with the commercial partners of Indian Boxing Council (IBC) - a licensing body for professional boxers in the country - Sporty Boxing Private Limited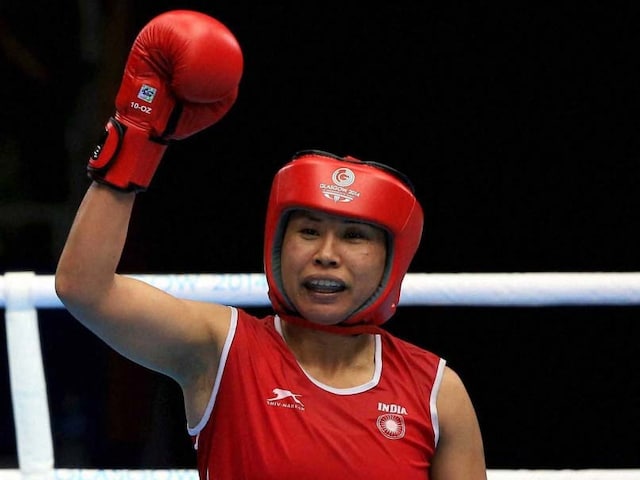 Sarita Devi is a former world champion in amateur boxing.
© PTI
Highlights
Sarita Devi has decided to turn professional boxer

She won the gold medal at 2006 World Championships

She also won the silver medal at the 2014 Commonwealth Games
Sarita Devi, former world champion boxer and Asian Games bronze-medallist, has decided to turn professional.
The 31-year-old multiple-time Asian champion decided to take the plunge by signing up a two-year deal with the commercial partners of Indian Boxing Council (IBC) - a licensing body for professional boxers in the country - Sporty Boxing Private Limited.
"I was on a curve where one needed to make crucial decisions about the competitive playing career. I can't think of living without boxing. I was also thinking of giving back to the sport that has given me name, fame, recognition and pride to represent the country. I needed an opportunity to extend my playing career; and finances to live up to my dream of promoting talent in Manipur," Sarita said.
She added that her aim was to end her career as a world champion.
Promoted
"I am a professional boxer now. I have already started training as a pro. I am training hard. My first target is an Asian title in the next six months. My ultimate goal is to retire as a world champion. Professional boxing gives me the opportunity to pursue my dreams," she said.
Giving Sarita Devi a green signal to participate on professional circuit, Manipur's Deputy Chief Minister, Mr Gaikhangam Gangmei said: "Manipur is proud that Sarita Devi, a DSP in Manipur Police will be participating in Indian Boxing Council's Professional Boxing Events and will be competing for National, Asian and World Boxing Titles."
Topics mentioned in this article