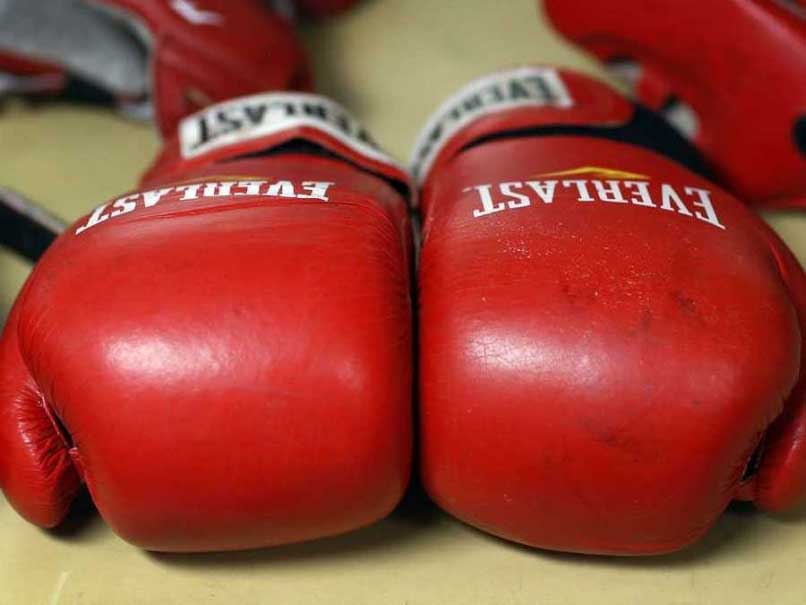 The AIBA also unanimously approved changes to the Technical rules.
© AFP
Montreux:
The International Boxing Association (AIBA) is likely to conduct mixed-gender World Championships for both the senior and youth boxers in the coming years. This move is aimed at bringing the events for men and women in the same year going forward.
At the AIBA Extraordinary Executive Committee Meeting in Montreux, Switzerland, world boxing's governing body took the decision to stage the men's and women's senior World Championships in 2019 and both the Youth World Championships in 2018.
"The move will provide National Federations with clearer preparation schedules, help to optimise commercial opportunities and create even better and more efficient tournaments, opening the door to the possibility of mixed-gender World Championships at both levels," the AIBA said in a statement.
Despite several allegations of corruption against AIBA, the members backed President Dr Ching Kuo Wu at the meeting.
"The AIBA Executive Committee has gathered today to show that, even in the face of malicious, unfounded attacks that have dared to call the honour of us all into question, we will stand unified," Dr Wu said.
"I speak for AIBA, the Executive Committee and all our National Federations when I say that we will not tolerate any misrepresentation of our collective spirit, either internally or externally. The discussions and outcomes of today's meeting show that AIBA can move forward into the Tokyo 2020 Olympic Cycle stronger than ever," he added.
The AIBA also agreed to make changes to the Technical rules that will "ensure transparency in the appointment of Referees and Judges".
"The use of all five judges to determine the winner of each contest and the deployment of the Swiss Timing electronic system to randomly select officials before the bouts, along with the removal of the Draw Commission, will all ensure the clean efficacy of key tournament procedures," the statement from AIBA read.
Irish star Michael Conlan had termed judges cheats after a controversial loss at the Rio Olympics, leading to severe criticism of AIBA's scoring system.
"To give the Judges the optimal conditions to score a match, they will now also be placed on all four sides of the ring, rather than three, and the R&J (Referees and Judges) Evaluator role will become a recognised ITO position to continue the optimisation of their decision-making," the AIBA stated.
The meeting was the first step on the road to Tokyo 2020 Olympics, and the decisions approved will be adopted by the Continental Championships being held between June-July next year and the 2017 men's World Championships in Hamburg.
(With inputs from PTI)
Topics mentioned in this article
Boxing