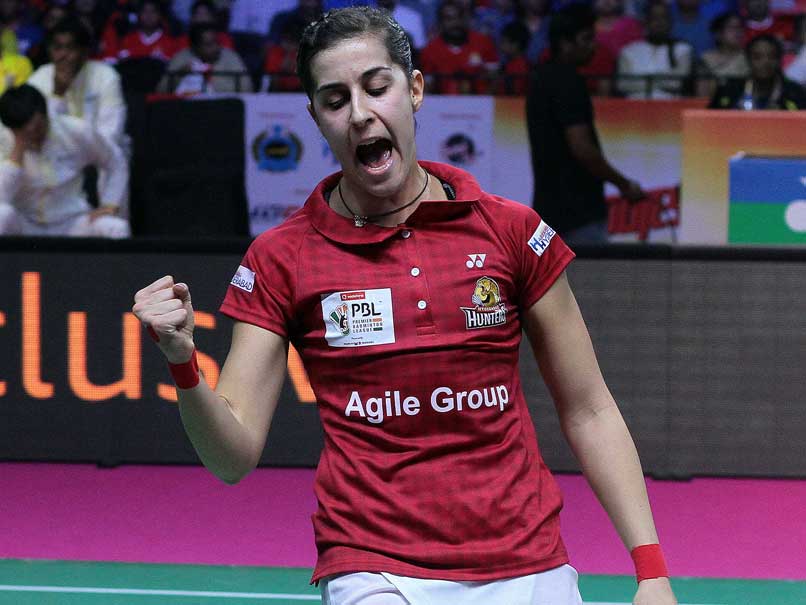 Premier Badminton League: Carolina Marin reacts after defeating PV Sindhu.
© PBL
The third edition of the Premier Badminton League (PBL) kicked off on Sunday India's PV Sindhu losing to Spain's World No. 2 Carolina Marin. Hyderabad Hunters' Marin won 11-8, 12-14, 11-2 against Chennai Smashers' Sindhu at the Gachibowli Indoor Stadium. The result turned crucial as Hyderabad won the tie 4-3. Catch highlights of the badminton match here.
21:43 IST: Tan Boon Heong/Tan Wee Kiong defeat Mads Pieler Kolding/B Sumeeth Reddy in the trump match as Hyderabad Hunters win the opening tie 4-3.
21:20 IST: It is a trump tie for Hyderabad Hunters and they will get two points of they win it
21:14 IST: The next match is a men's doubles tie between Hyderabad Hunters's Tan Boon Heong/Tan Wee Kiong and Chennai Smashers' Mads Pieler Kolding/B Sumeeth Reddy.
21:13 IST: Ouseph wins the third game as Hyderabad Hunters reduce gap to 3-2 with one match remaining.
21:03 IST: Ouseph makes a strong return to win the second game 11-8 and take the match to the deciding game
20:54 IST: Tanongsak wins first game vs Ouseph 11-6
20:49 IST: Tanongsak leads Ouseph 7-5 at halfway stage
20:41 IST: Next match is a men's singles tie between Hyderabad Hunters' Rajiv Ouseph and Chennai Smashers' Tanongsak Saensomboonsuk
20:36 IST: Chris/Gabrielle wins the second game 11-9 as Chennai Smashers take 3-1 lead
20:34 IST: This is a trump match for Chennai Smashers and they will get two points upon winning it
20:30 IST: Chris/Gabrielle leads Satwik/Chau 6-4 in the second game
20:23 IST: Chris/Gabrielle wins the first game 11-7
20:20 IST: Satwik/Chau level at 5-5 with Chris/Gabrielle in the first game
20:10 IST: Next match is a mixed doubles tie between Satwik Sai Raj/Chau Hoi Wah of Hyderabad Hunters and Chennai Smashers' Chris Adcock/Gabrielle Adcock
20:03 IST: Sugiarto is finding no problem in negating Praneeth's attack as he wins the match 11-6, 11-8.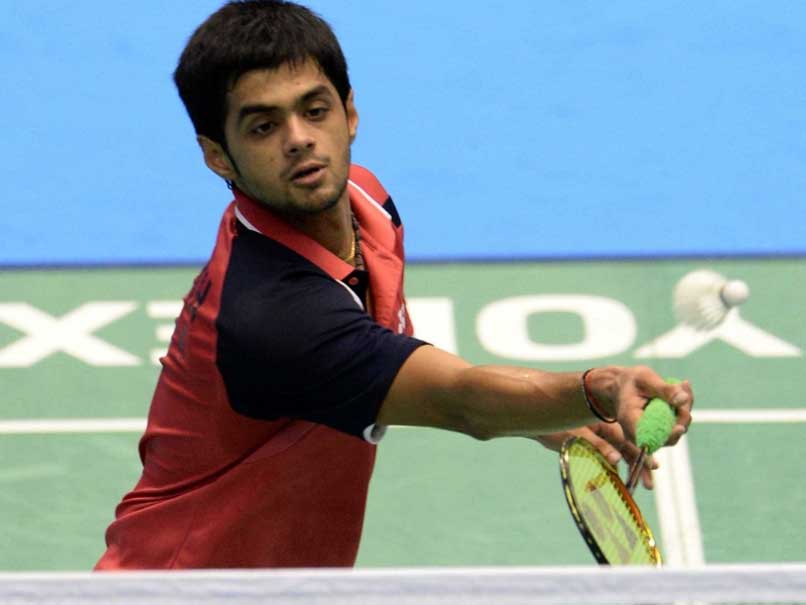 20:03 IST: No change in script in second game as Sugiarto leads 6-2
19:58 IST: Sugiarto wins the first game 11-6
19:54 IST: At half-way stage of Sugiarto leads Praneeth 7-3 in 1st game
19:51 IST: Match starts and Sugiarto take 3-1 lead
19:44 IST: The next game will be between Hyderabad's Sai Praneeth and Chennai's Tommy Sugiarto
Get highlights of PV Sindhu-Carolina Marin PBL blockbuster here:
19:43 IST: Marin seals the game 11-2 and wins the match to give Hyderabad Hunters 1-0 lead vs Chennai Smashers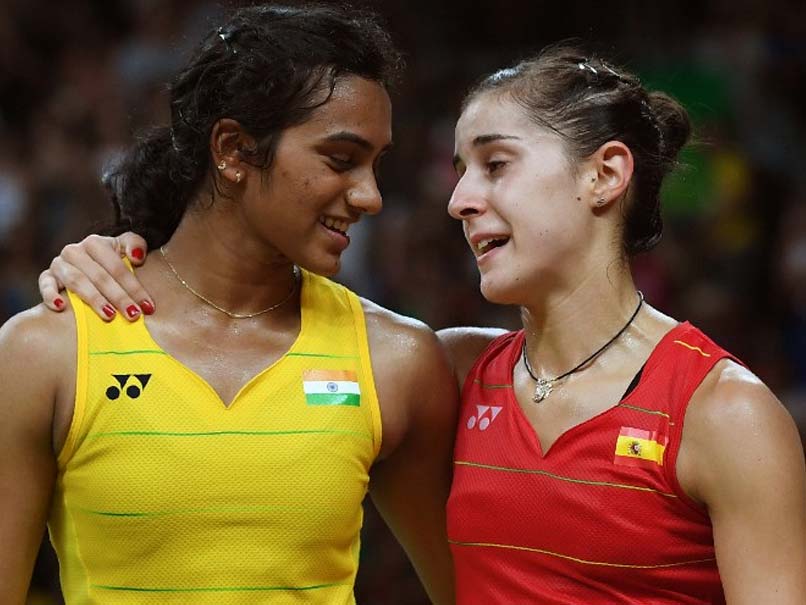 19:40 IST: Marin leads 10-2 vs Sindhu
19:38 IST: Sindhu is failing to put up a fight as she trails by 2-8
19:36 IST: At half-way mark of the deciding game Marin leads 6-1 vs Sindhu
19:34 IST: A superb rally from the two and Marin again gets the better of Sindhu to take 4-0 lead
19:32 IST: The deciding game starts and Marin races to 3-0 lead
19:30 IST: At 14-12, Sindhu wins the second game
19:29 IST: Sindhu is indomitable as she saves yet another match point to equalise at 12-12
19:28 IST: After an incredible rally, Sindhu has again equalised with Marin at 11-11
19:26 IST: Sindhu saves the match points to equalise at 10-10
19:25 IST: Marin gets two match points at 10-8
19:24 IST: But Marin shows her class and takes 9-7 lead
19:23 IST: Marin hits outside and Sindhu has taken a 7-6 lead
19:20: Sindhu takes the lead for the first time in the second game. Scoreline 6-5
19:19 IST: Sindhu not ready to go down without a fight as she equalises at 5-5
19:18 IST: But Marin stretches lead to 5-2 with two consecutive points.
19:17 IST: PV Sindhu reduces gap at 2-3 as Marin commits an error
19:15 IST: The second game starts and Marin takes 2-0 lead 
19:12 IST: Marin takes the game 11-8
19:12 IST: Game point for Marin at 10-7
19:11 IST: But Marin quickly comes back and takes a 9-6 lead
19:09 IST: The Indian has returned with elan and equalised the match 6-6
19:07 IST: Sindhu's return hits net as Marin stretched lead to 6-4
19:06 IST: Marin proves why she is the top player in the world as she comes from behind to take 5-4 lead
19:04 IST: Sindhu takes 3-2 lead as Marin's return stays low and hits the net
19:03 IST: Sindhu equalises 1-1
19:02 IST: Marin takes the first point of the match with a crosscourt return
19:02 IST: The match starts
18:52 IST: Sindhu and Marin are on court
18:40 IST: The last time the two faced each other at the Dubai World Superseries Finals, the Indian ace won
18:36 IST: The opening match between PV Sindhu and Carolina Marin will start in a few minutes
18:33 IST: Welcome all!
Hyderabad girl Sindhu will turn up for the Chennai Smashers though as Spaniard Marin will play for the Hyderabad Hunters. The Spaniard will surely try to to rally the home crowd behind her.
Carolina pulled off a sensational win over Sindhu in the Rio Games final and come Sunday, they will renew the rivalry on the first day of new year.
Along with the matches, the 11-point scoring system makes it an interesting league where the agility and speed will be the key feature along with the badminton skills.