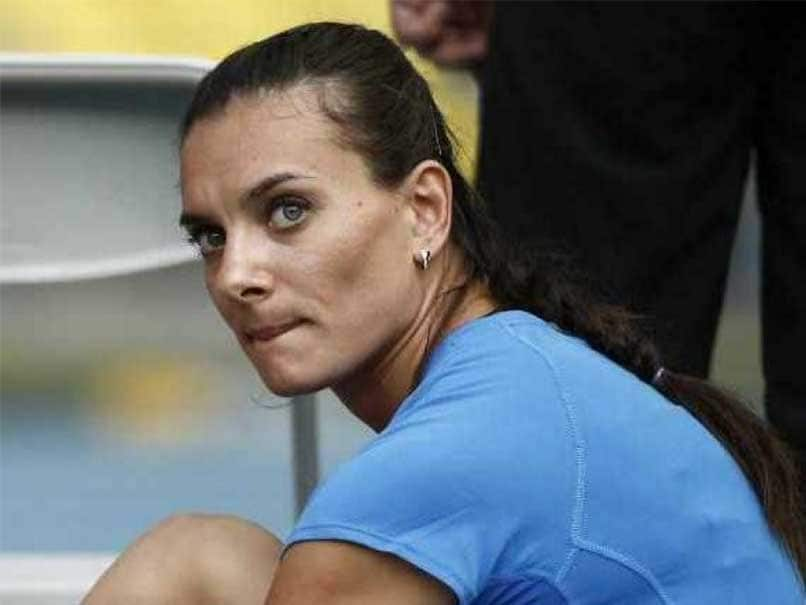 Yelena Isinbayeva was appointed head of Russia's anti-doping agency last week.
© AFP
Paris:
In an interview with L'Equipe French sports newspaper today, three days after the McLaren report disclosed an "institutional conspiracy" of doping in Russia, the two-times Olympic gold medallist said she welcomed the drive to clean up Russian sport.
"But focusing investigations on one country is a political act," said Isinbayeva, banned from the Rio Olympic along with more than 100 other Russian athletes following revelations of state-sponsored doping.
"I do not believe there was a conspiracy, and I just want the McLaren investigation to be extended to the whole world," adding that "the doping in Russia is no different to anywhere else."
Isinbayeva, appointed head of Russia's anti-doping agency last week, said the McLaren report whose final version commissioned by the World Anti-Doping Agency was published Friday, had failed to deliver proof to back up its findings including the names of violators, the drugs used and other details.
"They talk about proof but we have not seen any," said the former three-times world champion.
What she said dismayed her most was the condemnation of all athletes rather than the search to identify and punish the cheats.
"I am against the cheats but I don't like generalisations. How can I agree there is institutional doping (affecting everybody) when I have never been part of it?"
Isinbayeva is still furious at being barred for the Rio Games as part of a collective sanction taken by the IAAF in response to the first part of the McLaren report published in July which revealed state-sponsored doping.
"Of course I agree that our cheats should be banned. They cheated, let them pay the price. But what upsets me is the collective ban that solves nothing."