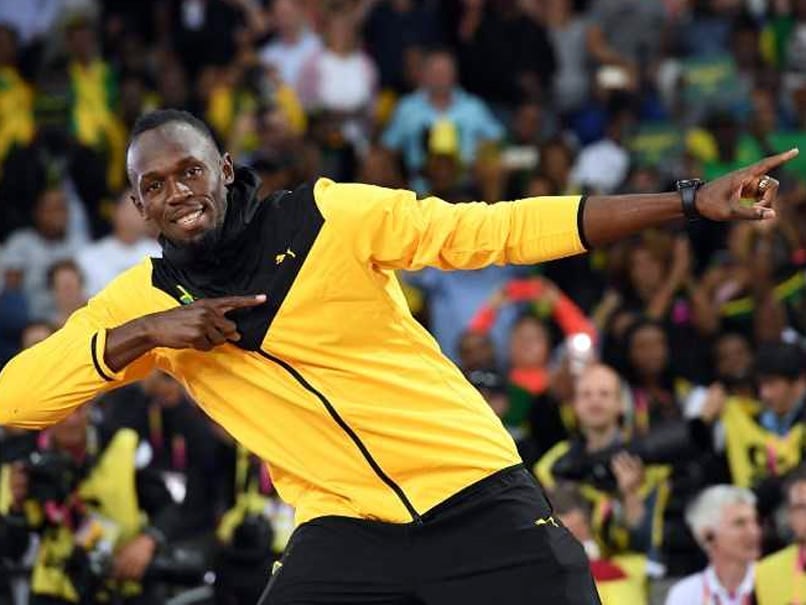 Australia have called on Usain Bolt to help them with their running between the wickets.
© AFP
With fitness levels at an all-time high in cricket, the margins for bettering one another is getting narrower by the day. At a time like this, Australian cricketers have gained a massive upper hand by enlisting the help of Jamaican sprint king Usain Bolt to boost their running between the wickets during the Ashes series against England. Bolt, who is the world record holder in the 100 and 200 metres, and an eight-time Olympic champion, spoke about the necessity of bringing in explosiveness to one's running, which he feels is lacking in cricketers.
"It's all about explosiveness, and that's one thing I've noticed with cricket -- they don't really have a lot of explosiveness when they're running," Bolt was quoted as saying by the Herald Sun newspaper.
"They seem to always take off at a slow rate. Getting that right will definitely help people."
The 31-year-old Jamaican emphasised that, as an asset in cricket, he was trying to create more awareness about running.
Australia's middle-order batsman Peter Handscomb spoke about the session with Bolt and welcomed the tips they received.
"He was giving us a few pointers on how to get a little bit faster," Handscomb said. "We'll give it a crack.
"He was trying to get us nice and low in the turn and in and out. The first couple of steps are key and if we can get them right, we'll be fast.
"Obviously he's the fastest man ever so if we can have the title with him, that'd be cool."
Bolt drew a curtain on his illustrious career after a disappointing performance at the World Championship in London, where he could only win a bronze in the 100m. Since then the sprint king has been eyeing some role in football.
"It's something that I want to do. I'm trying to get fit now," he said.
"My doctor finally passed me after my hamstring problems at the world championships, so now I can start training.
"I've started training while I'm here and trying to get into shape before I get home and next year I'll get a trial and we'll take it from there."
The first Ashes Test between Australia and England starts at The Gabba in Brisbane on November 23.
(With AFP inputs)