Story Progress
Back to home
Serena Williams Ready For Comeback After 'Ups And Downs'
Serena Williams had initially targeted last month's Australian Open but abandoned that goal after declaring she was not "where I personally want to be."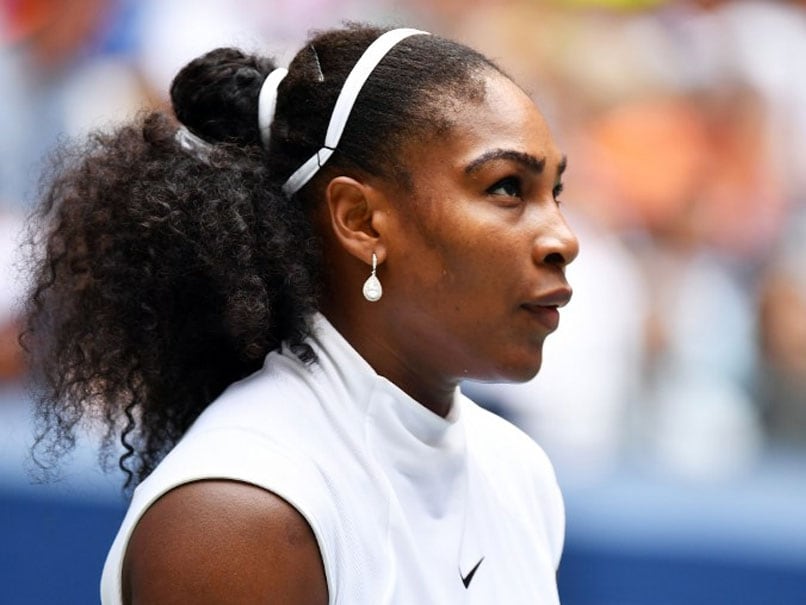 Serena Williams insisted she's now focused and ready for her quest to once more dominate her sport.
© AFP
Highlights
Serena Williams ready to make a comeback to the sport

Serena spent a year away from competitive tennis

Serena gave birth to her baby daughter Alexis Olympia in September
Serena Williams has spoken out about the "ups and downs" she faced during her year away from competitive tennis but insists she's now focused and ready for her quest to once more dominate her sport. Speaking ahead of her comeback at the Fed Cup in Asheville, North Carolina, where the United States will begin the defence of their crown against an unfancied Netherlands team, the 36-year-old said she had the benefit of a new outlook following the birth of her baby daughter Alexis Olympia in September. "There's been a lot of ups and downs in the practice," Serena told reporters Friday. "It also gives me another view, it's almost relaxing for me as I have nothing to prove. Again, just fighting against all odds to be out there again, to be competing again."
Some of that struggle was apparent during an exhibition match in Abu Dhabi in December, where she lost to French Open Champion Jelena Ostapenko.
Serena was beaten in straight sets and appeared a little slow on her feet, even as she played some fine shots.
She had initially targeted last month's Australian Open for a defence of her 2017 crown, but abandoned that goal after declaring she was not "where I personally want to be."
Perhaps wary of setting another ambitious target, Serena refused to be drawn on whether she had set her sights on the year's remaining Grand Slams -- the French Open, Wimbledon and US Open.
Easing in
For now, she appears to be easing her way in and was not named as the United States' first or second singles player in a powerful US team that includes elder sister Venus, world number 17 CoCo Vandeweghe and world number 62 Lauren Davis.
That means she isn't scheduled to play in either of the singles matches on Saturday which are followed by reverse singles on Sunday, but will instead play in a doubles tie with teammate Davis against Lesley Kerkhove and Demi Schuurs.
US captain Kathy Rinaldi did not rule out a change on the second day.
"As far as the lineup, we have the lineup set for tomorrow, then of course we'll wait and see how tomorrow goes, then we'll make our adjustments, if any," she said.
Serena boasts a strong Fed Cup record, with a 13-0 singles mark that includes winning 26 out of her 28 sets as well as a 3-1 doubles record.
None of the Dutch players are in the top 100 in singles rankings, but Kerkhove and Schuurs are ranked 65 and 32 respectively in doubles and could prove a handful.
"I think the underdog (tag) fits us very well," said Dutch captain Paul Haarhuis. "We're going to give it 100 percent like we always do."
A family affair
Serena's comeback run comes as another titan of the sport -- Roger Federer -- is enjoying a late-career resurgence, also aged 36.
With three singles Slam titles over the past two years, Federer is now intent on reclaiming his world number one ranking, and becoming the oldest man to do so.
"Roger Federer is a really great tennis player," Serena said of the Swiss great.
"I don't know any tennis player that has not been inspired by him. I definitely have. Yeah, just trekking on, we keep doing the same thing."
While Serena is bidding to emulate Margaret Court, Evonne Goolagong and Kim Clijsters in winning a Grand Slam title after having a child, she acknowledged the path had not been straightforward and credited her sister with making it possible.
"I have a great partner and relationship with Venus. She's been really, really positive," she said.
"There's moments that have just been hard, getting back out there doing it every day. You have to get used to that, get in the rhythm of that."
Also credited for a newfound sense of zen was her family life with baby Alexis and husband Alexis Ohanian, the co-founder of Reddit whom she wed in November.
"It's probably been the most fun of my life," she said.
And though she insists she has nothing left to prove, one professional goal eludes her -- Margaret Court's all-time record for Slam singles titles of 24.
"It goes unsaid 25 is obviously something that I would love, but I'd hate to limit myself," she joked.
Topics mentioned in this article