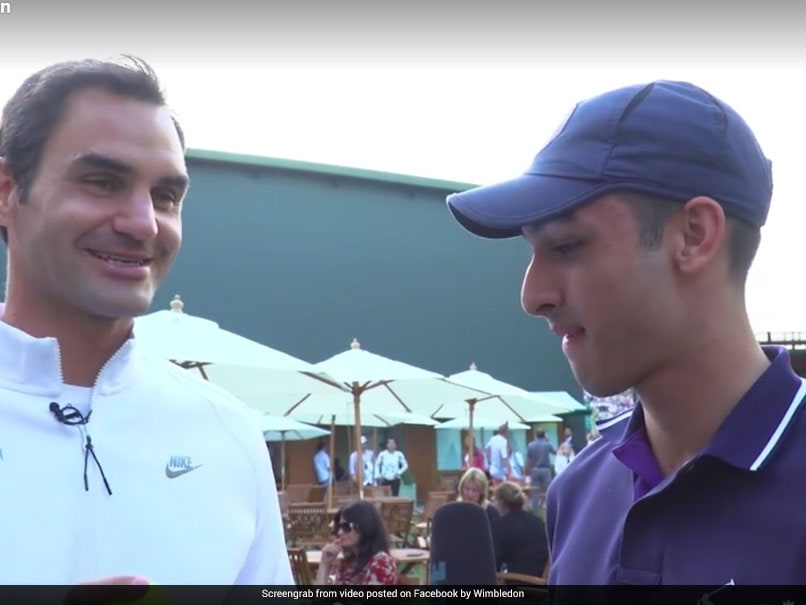 Roger Federer beat Alexandr Dolgopolov in the first round of Wimbledon 2017
© Wimbledon Facebook page
Haris Khan, a ball boy at Wimbledon this year, would be quite used to players asking him for tennis balls. But this one was different. Not only was this a special request, but also came from a superstar during a one-on-one engagement. Haris was on court when Roger Federer was playing Alexandr Dolgopolov of Ukraine in the first round of Wimbledon 2017 and when the Swiss star swatted a cross-court ace in the eighth game of the first set, Haris picked up the ball.
It so happened that this was the 10,000th ace hit by Federer during his professional career.
A re-enactment of the episode, made into a video that was uploaded on the Wimbledon Facebook page, shows Haris recounting the episode to the interviewer.
They are soon joined up by Federer himself and the tennis star asks Haris if he could have the tennis ball back, so that it could be auctioned for charity.
Federer spends a little more time with the awestruck youngster, who is absolutely enamoured by the star's down-the-line backhand.
Federer also tells Haris how he too was a ball boy for two years and how he was also equally awestruck about the stars and fascinated by their equipment.
The video is a part of several packages that are put up on the Wimbledon Facebook page as part of the tournament programme.