Story Progress
Back to home
Leander Paes Brushes Aside Any Suggestions Of Retirement
Leander Paes has been playing the Davis Cup for India since 1990.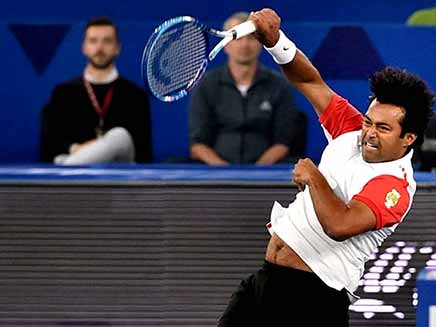 Leander Paes has won a total of 18 Grand Slam titles.
© AFP
Highlights
Leander Paes is one of the oldest tennis players on the circuit

He has won 18 Grand Slam titles

He also won the 1996 men's singles bronze at Atlanta Olympics
Leander Paes on Wednesday scotched any rumours of retirement, dismissing any suggestion that the series with New Zealand in Pune may be his last Davis Cup match. He gave ample indications that he will not announce his Davis Cup retirement, stating that the "opinion of other people never bothered him."
"Whether I get another chance to play for the country in Davis Cup (does not matter). Whatever people have to say it is their opinion. Whenever I am called for national duty, I will be ready," he told reporters when asked whether if this would be his last outing for India.
That the talks from various AITA sources has not gone down well was proved when he said: "If I had to listen to what people say, do you think I would have won even one Grand Slam? Because no one ever believed I would win it.
"If I had listened to them, I would not have played Davis Cup. Those people believed I wouldn't be a Davis Cup player," he retorted, when asked about his age.
"I have never worried about people's opinion. I am so lucky that I have gone through all this and still what I have achieved. Now I don't have to prove anything to anybody. I play because I love the game. I am here because I love the lifestyle it gives me. I am so happy that I am a tennis player."
Promoted
"And to be able to say this after years of hard work, it is a real bonus. That itself makes me happy," he added.
(With inputs from PTI)
Topics mentioned in this article