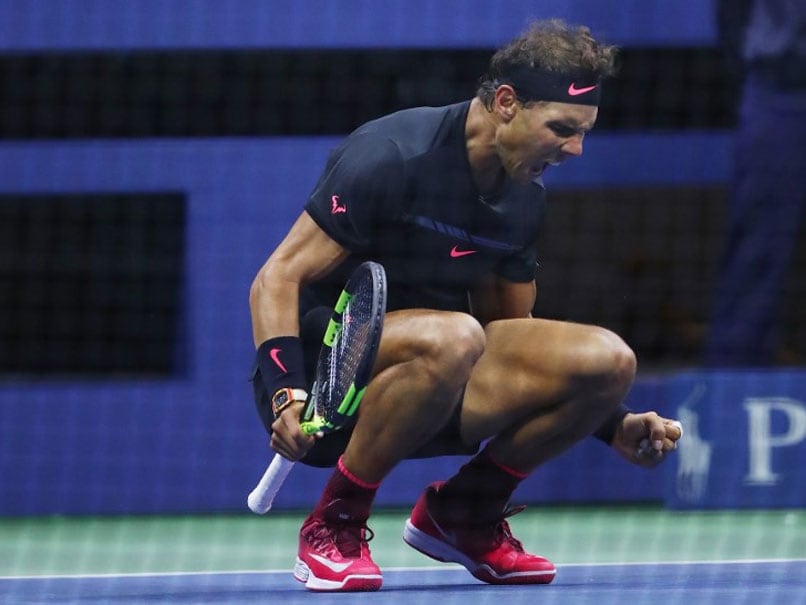 Rafael Nadal will face Kevin Anderson in the US Open summit clash
© AFP
Rafael Nadal had barely reached his third Grand Slam final of the year at the US Open on Friday when he showed how much the achievement meant to him. "A lot," Nadal said. "It has been an amazing season after a couple of years with some troubles, injuries, tough moments. "This year, since the beginning, has been an emotional year. It means everything for me to be back here in front of this crowd and playing for the US Open title." The 31-year-old Spaniard defeated Argentine 24th seed Juan Martin del Potro 4-6, 6-0, 6-3, 6-2 to book a date in Sunday's final against South African 28th seed Kevin Anderson.
Nadal won his 10th French Open and 15th Grand Slam title at Roland Garros after losing to Roger Federer in the Australian Open final, a feat combined with his US Open run he would have doubted possible at the end of last year.
"It's almost impossible but here we are," Nadal said. "I do a lot of good work with my team. We believe in what we are doing. I still have the passion and the love for this game."
And the skill. Nadal is in three Slam finals in a year for the first time since 2011 and hopes to add to a New York trophy haul that includes 2010 and 2013.
Now comes Anderson, a foe he has beaten all four times they have played in ATP matches but has known since their pre-teen junior days.
"He's a huge player with an unbelievable serve," Nadal said. "He plays unbelievable on this surface. He's able to play his best tennis in his career right now.
"It's going to be a tough one. I need to be playing at my best. I need to play at full energy and full motivation if I'm going to have my chances."