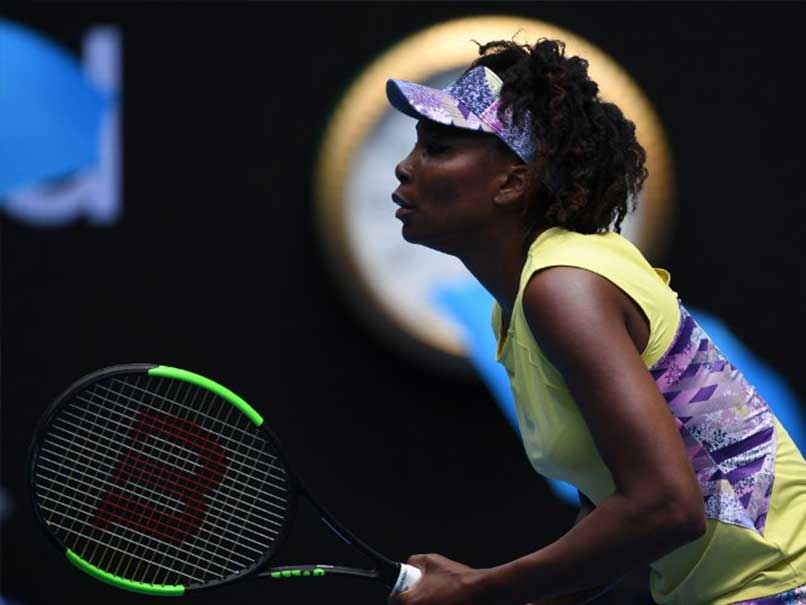 Venus Williams in a seven-time Grand Slam champion.
© AFP
A tennis commentator has been dropped from American broadcaster ESPN's panel after he compared Venus Williams to a 'gorilla', although he insisted that he used the word 'guerrilla'. The incident happened when Williams was playing at the Australian Open in Melbourne when Doug Adler used the word. ESPN said Adler should have been more careful during his coverage of the seven-time Grand Slam-winner's win over Stefanie Voegele on Wednesday.
"During an Australian Open stream on ESPN3, Doug Adler should have been more careful in his word selection," an ESPN statement said.
"He apologised and we have removed him from his remaining assignments."
During the women's singles second round match, Adler, a 59-year-old former player, said: "She (Voegele) misses a first serve and Venus is all over her. You see Venus move in and put the gorilla effect on. Charging."
Viewers were quick to register their distaste on social media while tennis journalist Ben Rothenberg called it "appalling stuff".
"Horrifying that the Williams sisters remained subjected to it still in 2017," he tweeted.
A report on the ESPN website said: "Because the words gorilla and guerrilla are pronounced similarly, it's impossible to say for certain which word Adler spoke."
(With AFP inputs)