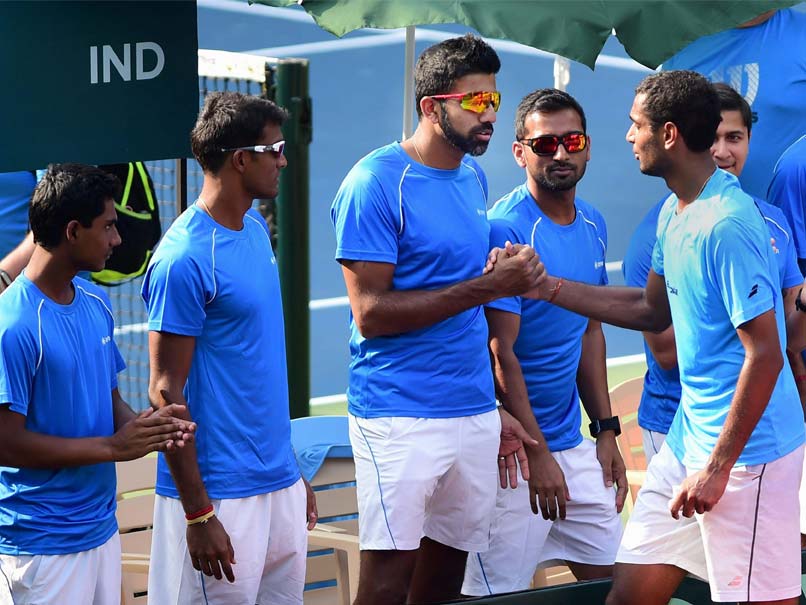 The winner of the India-Canada tie will be promoted to the World Group.
© PTI
India will face Canada in the Davis Cup World Group Play-Off tie on an indoor hard court in Northlands Coliseum, Edmonton, in September. This being the first meeting between the two teams, and Canada being higher ranked, they got the right to host the tie through draw of lots. The dates for the tie are September 15-17 and the winning team will be promoted to the elite World Group next season. The last time India were in the World Group was way back in 2011 when they lost to Serbia in the first round. The last time they advanced beyond the first round in the elite group was in 1996 when they lost to Sweden in the quarters.
"The Davis Cup Play-Off tie between India and Canada will be held on an indoor court at the Northlands Coliseum, Edmonton, Alberta, Canada from 15th to 17th September 2017," an statement from the All India Tennis Association said. "The winning team will be promoted to World Group in 2018."
India had defeated Uzbekistan 4-1 in Bangalore earlier this year to reach the playoffs round for the fourth successive year. It was Mahesh Bhupathi's first outing as the non-playing captain and the tie saw veteran Leander Paes dropped from the squad. 
India would be happy to have avoided higher-ranked countries such as Argentina, Germany and Czech Republic in the draw, which was conducted in London.
Last year in the play-off, India had lost 0-5 to Spain, who went on to reach the quarter-finals, losing to a Novak Djokovic-led Serbia 4-1. India had lost the play-offs in 2015 and 2014 as well, to Czech Republic and Serbia, respectively.  
Canada boast of world number six Milos Raonic in their line-up but the 2016 Wimbledon runner-up had missed the last tie against Britain due to an injury.
Vasek Pospisil, ranked 76, had led the Canadian attack and they had lost the tie in a freak manner. In the deciding fifth set, trailing two sets to love, Canada's Denis Shapovalov (ranked 193), out of frustration hit a ball which struck the umpire in the face and the tie was awarded to Great Britain.
Canada have another player in top-150 in Peter Polansky, who is ranked 123.
(With PTI inputs)