Story Progress
Back to home
Boris Becker Feels There Is More To Come From Roger Federer, Rafael Nadal
Boris Becker also said he was not worried about Novak Djokovic's form and felt that he "definitely has the quality to return as the No. 1 player in the world".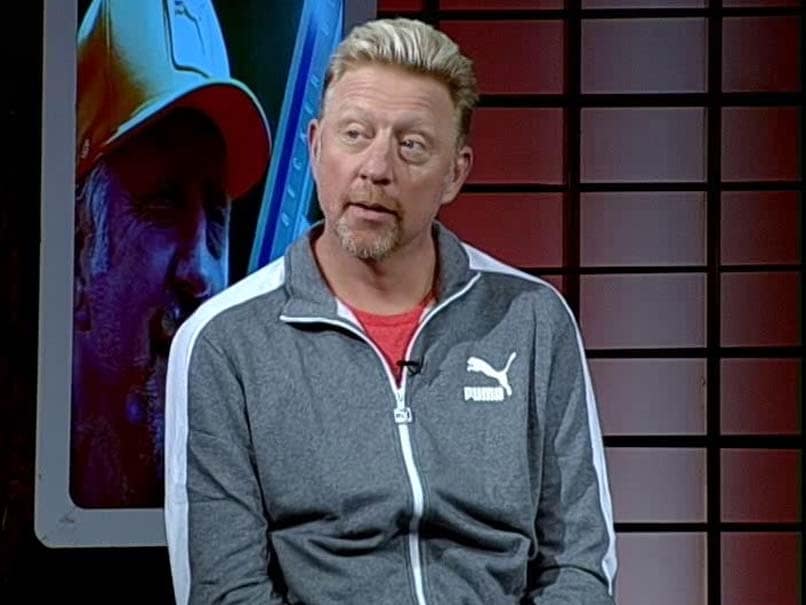 Boris Becker felt that there is more to come from Roger Federer and Rafael Nadal.
© NDTV
Highlights
Nadal and Federer met in Australian Open Final

Federer won the 18th Grand Slam title after beating Nadal

Becker also said that he was not worried about Novak Djokovic's form
German tennis icon Boris Becker feels that there is more to come from players like Roger Federer and Rafael Nadal, who defied age and injuries to reach the final of Australian Open with the former winning it."Before the start of the Australian Open, everyone had been asking where do they go? After the tournament they have shown that they go to the very top. They showed some real drive. The way Federer played in Melbourne, it goes on to show that there is more to come and that is true for Nadal also," Becker said during an interaction ahead of the Laureus World Sports Award.
Becker said Federer has made his achievement of winning 18 Grand Slam titles seem so effortless.
"Winning 18 Grand Slams is huge. Who does that? But Federer made it look so easy and effortless. His elegance and classy way of achieving it is something that not many sports persons will be able to replicate in future.
"A few months back the question was when will Novak equal and cross Federer's Grand Slam record but now suddenly the question has changed to whether he can do it. I feel both Rafael and Novak may catch Federer but even he is going on. The more he wins, the more he will want to play," explained the three-time Wimbledon champion.
"Tennis at top level is about mentality and not so much about form. The maturity of a player is important," he added.
He was all praise for Argentina's Davis Cup winner Juan Martin del Potro for making an impressive return, for which he has also earned the nomination in the 'Comeback of the Year' category at the Laureus Sports awards, slated later tonight.
"The way he has made a comeback is remarkable. Tennis is a tough sport. There is a lot of pressure as it is an individual sport. You do not have teammates to rely on. The endurance and quality to fight it throughout the year is tough. There are no off seasons."
Becker, who has coached former world number one Novak Djokovic to six Grand Slam titles since December 2013 before they parted ways late last year, said he was keen to come back to coaching.
"Coaching comes naturally to me. I would surely like to come back to it. Also I would like to be involved with TV commentating or something on tennis. This is my world and one way or the other I want to be associated with it.
"But it also has to be the right moment to make a comeback as coach because it has to benefit the player I would be associated with and not me. Whenever a player requires me, I would go back to coaching, so it has to be the right time," explained the 49-year-old.
Asked about what went wrong between him and Djokovic, Becker said: "A lot of explanations have already been done on that. I don't want to repeat those. All of us have now moved on."
Becker said he was not worried about Djokovic's form and felt that he "definitely has the quality to return as the No. 1 player in the world".
Promoted
Five-time grand slam champion Maria Sharapova is set to return to competitive action in April following her 15-month doping ban and Becker said everyone must get a second chance.
"I am a believer in the second chance. She had admitted that there was something she was not supposed to do. She has been punished for it. It speaks for her determination that she wants to make comeback and prove a point. It is never easy to make a comeback," he said.
Topics mentioned in this article