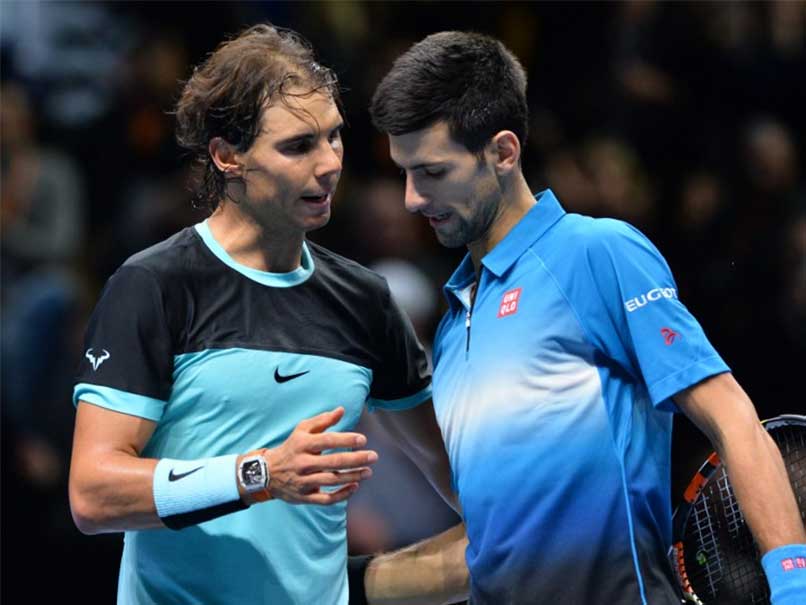 Novak Djokovic is a six-time Australian Open champion.
© AFP
Top seed Rafael Nadal starts the Australian Open next week for the first time in his career without playing a warm-up tournament, and no uncle Toni by his side. But the Spanish star said Saturday he feels good and his motivation remains strong. Nadal, who is gunning for a 17th major title but only his second Australian Open crown, was hampered by a knee injury at the tail-end of the 2017 season. It forced him to skip the lead-up Brisbane International this month, and he has only had a one-match workout at the exhibition Kooyong Classic in Melbourne ahead of the Grand Slam starting Monday.
Yet he is unfazed and raring to go as seeks to go one better than last year when he lost an epic Melbourne Park final to Roger Federer.
"Is the first time I am here without playing an official match in my career. It's a new situation for me. But I feel good," said the 31-year-old, who played his first Australian Open in 2004.
"I feel that I had a good week-and-a-half of practices. I really hope to be ready. I feel myself more or less playing well."
With so few matches under his belt ahead of the season-opening Grand Slam, he asked organisers if they could do him a special favour, and they obliged.
It saw Nadal play Austrian world number five Dominic Thiem this week on a practice court under full match conditions, with ball kids, scoreboard, and umpire.
"I wanted to play a couple of close competition matches. I played in Kooyong once. The club in Kooyong is great, but at the same time the conditions of play are completely different from here," he explained.
"That's my feeling. We decided to play another match. Talking with the Australian Open, yeah, they gave us the chance to play like an open practice but closer to the match for the crowd.
"We did it. It was a good practice, good feelings for both of us I think. The job was done the right way."
-- Returning Novak Djokovic can't wait to relight the 'fire' --
Six-time Australian Open champion Novak Djokovic says he's excited to be back after a long injury-enforced break, admitting he has missed the "fire and passion" of competitive tennis.
The Serbian former world number one has been out of action for six months, and while he enjoyed having his first real break since turning professional, he is ready to get back to business.
"I'm just glad to be back playing tennis, having an opportunity to compete yet again in the big tournaments. I've missed it," he said Saturday at Melbourne Park.
Djokovic has been sidelined with an elbow injury that had been progressively getting worse over the past few years.
He said it got to the point where the pain on his serve was becoming unbearable, with a sustained period of rest the only cure.
"It hasn't been 100 percent yet healed. But right now it's at the level where I can compete, and every day is getting better," he said.
"Throughout the tournament, I don't know how it's going to behave. Even if it's 100 percent healed, after six months of no competition, you never know how you're going to react."
But despite slipping down the rankings and only seeded 14 at the opening Grand Slam of the year, his confidence is high and he warned he could still go far.
"I still know what I'm capable of, and I believe in my own abilities to win against the best players in the world," he said ahead of his opening round clash against American Donald Young.
"I know that if I get myself to the desired level of performance -- mental and physical -- that I can actually have a good chance to go far in the tournament.
"Now, whether my approach is different to this year's Australian Open to other previous years, probably yes. It's different circumstances. But it is exciting. Honestly, it's a good place to be."
Topics mentioned in this article
Rafael Nadal
Novak Djokovic
Tennis