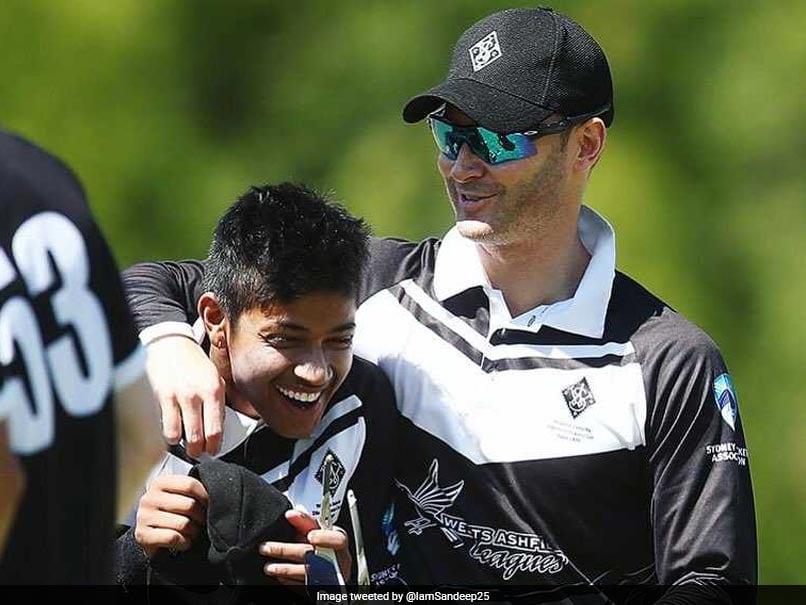 Sandeep Lamichhane has played under Michael Clarke for Western Suburbs Cricket Club.
© Twitter
Sandeep Lamichhane, Nepal's first-ever Indian Premier League (IPL) contracted player, said on Wednesday that former Australia captain Michael Clarke had helped him grow as a cricketer and a person. The 17-year-old leg-spinner bagged a Rs. 20 lakh contract with Delhi Daredevils (DD). However, Clarke claimed that he hadn't done anything but smile every time he watched Lamichhane bowl. "Michael Clarke has had the biggest influence on me as a cricketer. From the time, he saw me bowling at the Hong Kong Sixes, he kept an eye on me. He is a kind man, a humble soul, who has helped me grow as a cricketer and a person," Lamichhane told PTI.
Clarke, on his part, has been modest about the 'influence' that Lamichhane spoke about.
"I did nothing mate apart from smile every time I watched him bowl," he had responded on Twitter.
Even before IPL players' auction, Lamichhane had been in touch with Clarke, calling the interactions therapeutic to an extent.
"Speaking to him helped me relax. It was a lifetime experience to have played under him for Western Suburbs Cricket Club in Sydney grade league. That has been a huge gain for a young player like me," he said.
The leg-break is his stock delivery but Lamichhane has become more confident about executing the googly as well.
"I always had a good leg-break but I have now developed an effective googly working hard with my Nepal national team coach Raju Khadka," the teenager said.
"So when Delhi Daredevils summoned me for trials I was fully confident that their coaches would be impressed with my skills. And in any case, if you don't have self-confidence, you can't play the next level that is IPL," he added.
While the Himalayan nation still can't boast of great cricketing facilities, Lamichhane said he is nonetheless indebted to Cricket Association of Nepal for backing him.
"Yes, it's true that we only have one proper cricket stadium in Nepal but we have had the determination. I owe it to Nepal cricket as playing for my country got me the prominence. If I have got a contract with Delhi Daredevils, it is because of my performances for the national team," Lamichhane said.
His childhood idols are Sachin Tendulkar and Shane Warne.
"As a child, the two people whom I looked up to were Sachin Tendulkar and Shane Warne. For me, they are the two greatest cricketers. I would never miss an opportunity to watch whenever they played. I would watch their recordings," Lamichhane added.
He has been flooded with calls from people from all walks of life and he is just soaking in the appreciation that's coming his way.
"I have got congratulatory messages from Nepal ministers, general people. My father says that IPL is my opportunity to make my country proud. I would need to grab it with both hands," he concluded.
(With PTI inputs)