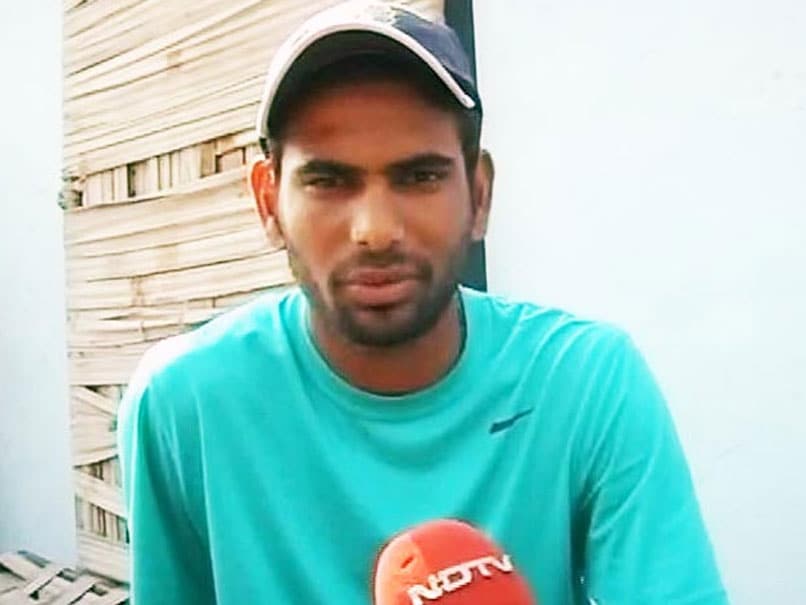 Nathu was bought by the Mumbai outfit after an amazing bidding war with DD.
© NDTV
Many star cricketers and rookies go under the hammer at every year's Indian Premier League (IPL) auction. Some top names go for hefty price tags but there are also a few who come up as surprise packages. Rookie Rajasthan pacer Nathu Singh turned many heads during the 2016 IPL Player Auction when the youngster was fetched by Mumbai Indians for a Rs. 3.2 crore -- 32 times his base price (10 lakh).
Nathu was bought by the Mumbai outfit after an amazing bidding war with Delhi Daredevils (DD) and Royals Challengers Bangalore (RCB).
Nathu attracted the buyers due to his bowling speed of 140 kmph. He was picked in the Board President's XI squad for a two-day warm-up match against South Africa in 2015. Impressed with his natural pace, then chairman of selectors Sandeep Patil had said that Nathu has 'the X-Factor'.
Nathu, a son of a factory worker, was among the big figures during the IPL auction despite playing just six first-class matches.
He grabbed the limelight after a magnificent show in his Ranji Trophy debut for Rajasthan, where he claimed 7/87 against Delhi. A product of the MRF Pace Academy in Chennai, Nathu also trained under Australian pace legend Glenn McGrath.
Unfortunately the lanky pacer didn't get the chance to feature in a single match in the ninth edition of the league.
In the 2017 IPL auction, Nathu was bought by the Gujarat Lions team for Rs. 50 lakhs. He struggled to find a place in the playing XI and played two matches, claiming just one wicket.
Nathu last played a cricket match way back in April 2017.
With the IPL 2018 Player Auction just few days away, it looks unlikely that Nathu Singh will once again be on the buyers'' list. But for one year at least, the youngster made it big, and how.