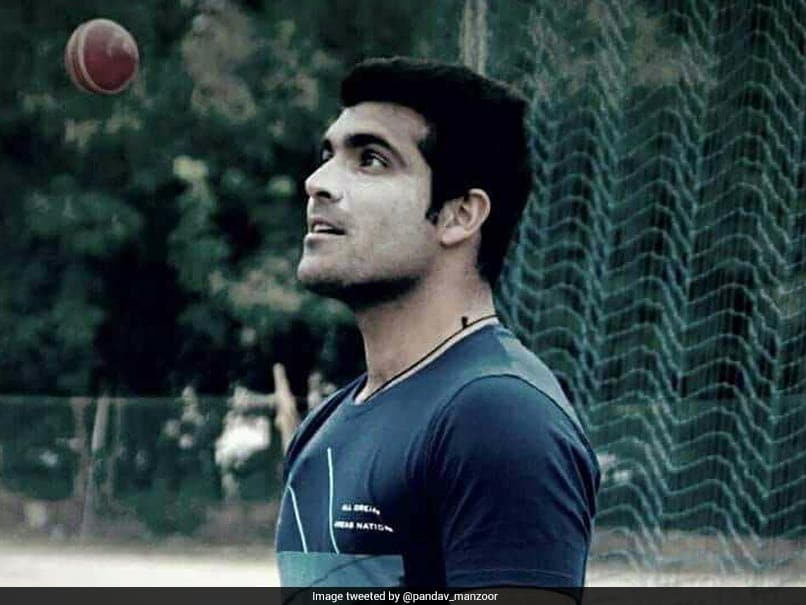 Manzoor Dar is the only cricketer from Jammu and Kashmir to be playing in the IPL this year.
© Twitter
From some of the big names in the cricketing world remaining unsold to little-known players bagging bumper Indian Premier League (IPL) deals, the IPL 2018 Auction sprang many surprises. However, for Manzoor Dar, a cricketer from Jammu and Kashmir, it was a dream come true to be representing Kings XI Punjab (KXIP) in the cash-rich league. Dar, who is the sole cricketer from Jammu and Kashmir in the IPL this year, bagged his deal of Rs 20 lakh and became the second player from Kashmir to be drafted into a franchise.
Dar played in the recently concluded Syed Mushtaq Ali T20 Trophy and has quite a name in club cricket too. Following his selection, he expressed his gratitude towards KXIP owner Preity Zinta for having him in the team.
"I am really thankful to God for this opportunity, also KXIP and Preity (Zinta) ma'am. My life has been full of struggle and when I finally found a team (at auction), I thought about the time I used to earn Rs 60 in the village as a daily labourer," PTI quoted Dar as saying.
Dar is currently preparing for the state team trials for the Vijay Hazare Trophy next month and being the only player from Jammu and Kashmir in the IPL is a big achievement for the entire state.
"I spoke to my mother a short while ago. She told me some 30,000 people came to my house to congratulate. It is really moving to receive such love," he said.
Talking about his initial struggles, Dar said, "But it was the only way I could keep playing. I worked as a night guard from 2008 to 2012 but it was also the time I made my name in club cricket. The aim was to play as many matches as possible because it meant more money. I clearly remember I did not have shoes or cricket gear when I played my first club game.
"It was not until 2011 when I started thinking that cricket could be a long-term career option. That was the first time I gave trials for the state team but could only make my domestic debut in 2017," Dar recalled.
Dar has nine T20s and four List A games since his maiden state appearance in January last year.
One of the major reasons for his excitement about his IPL deal stems from the fact that Yuvraj Singh is part of KXIP.
"It will be huge to play alongside him. The others in the game whom I look up to are Kapil Dev and MS Dhoni. I always wanted to hit sixes like Dhoni," he said.
Rs 20 lakh may not be a huge amount for modern-day cricketers but for Dar, it is the beginning of a better life.
"I have been building the house back home for the past three years. It still doesn't have doors and windows but hopefully, I would be able to get the work done now. I will also use the money for the treatment of my ailing mother," said Dar.
(With PTI inputs)