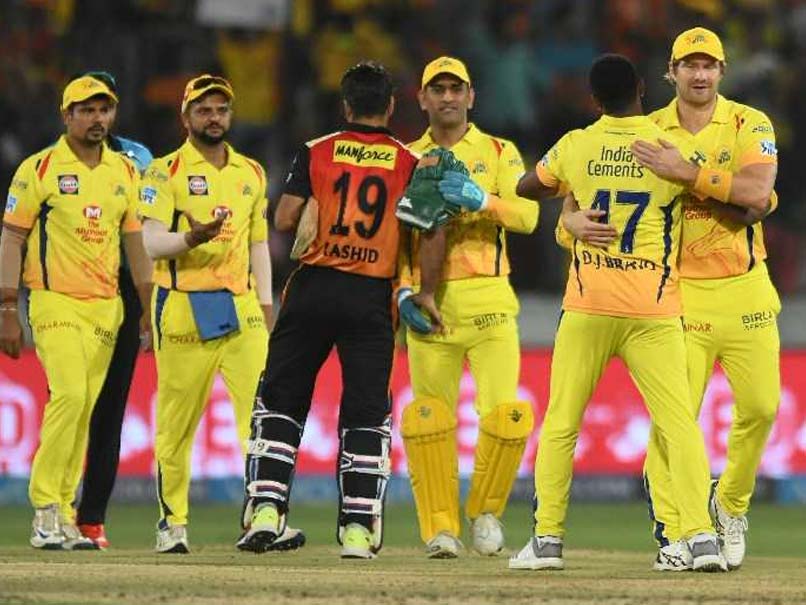 The 11th edition of the league kicked off on April 7 at the Wankhede Stadium.
© AFP
The 12th edition of the Indian Premier League (IPL) is likely to take place in the United Arab Emirates (UAE) from March 29 to May 19 next year due to the general elections in 2019, a Board of Control for Cricket in India (BCCI) official said. "Due to the Lok Sabha elections, the IPL next year may take place in the UAE," the BCCI official told news agency PTI.  The first two weeks of the 2014 IPL was also played in the UAE, after the BCCI was forced to shift the cash-rich Twenty20 tournament outside the country because of the Lok Sabha elections in April-May. "There could be a possibility of a part of the IPL being shifted like last time. It will depend on the general election dates," the official added.
"Well, we will only take a call when the situation arises, but we are ready for any such eventuality. United Arab Emirates looks to be the most likely country where it would be shifted if need be".
"UAE's time zone suits the Indian audience unlike South Africa," he stated.
In the UAE, matches are played at three venues - Sharjah, Dubai and Abu Dhabi.
The 11th edition of the IPL is currently underway. In 2009, the second edition of the IPL was hosted by South Africa.
The franchise-based cricket league, which usually starts in the month of April, will be immediately followed by the ICC Cricket World Cup, with the quadrennial event taking place in England and UK from May 30 to July 14.
The 11th edition of the league kicked off on April 7 at the Wankhede Stadium between defending champions Mumbai Indians and the returning franchise Chennai Super Kings. This final of the ongoing season will take place on May 27.
The announcement of IPL 2019 dates came as the schedule of the 50-over World Cup was announced on Tuesday. At the mega event, Virat Kohli and Co will be up against South Africa on June 5 in the opening encounter, while the highly-anticipated clash against arch-rivals Pakistan will take place on June 16 at Old Trafford.