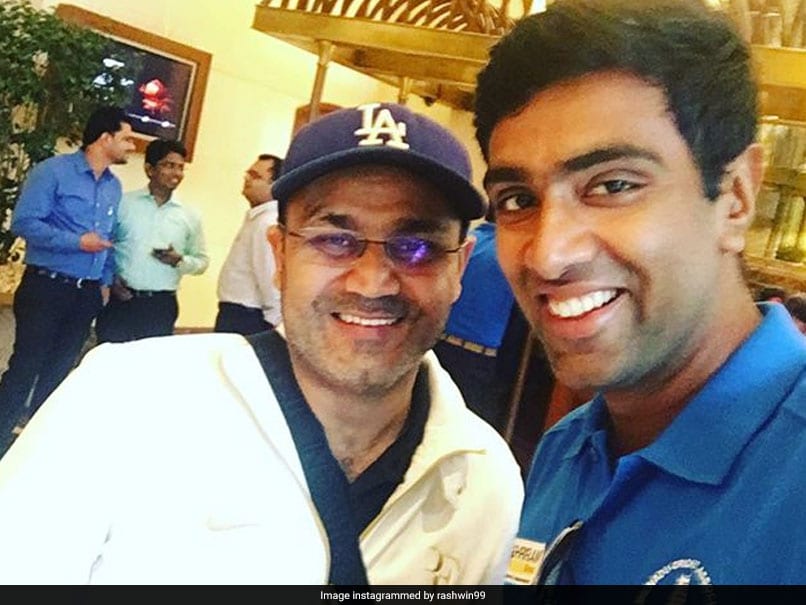 Ravichandran Ashwin will be leading Kings XI Punjab for the 11th edition of the IPL.
© Instagram
The Indian Premier League (IPL) franchise Kings XI Punjab (KXIP) on Monday named India off-spinner Ravichandran Ashwin their captain for the 11th edition of the tournament. The news was disclosed during a Facebook live session conducted by former India batting star and KXIP mentor Virender Sehwag. While Ashwin's captaincy news wasn't received warmly by the fans, many of whom backed Yuvraj Singh for the job, Sehwag revealed why he chose Ashwin over the latter. Though the KXIP mentor pointed out that Yuvraj too was among candidates for the captaincy, the team management agreed on Ashwin being a 'long-term' choice.
Sehwag further added that he always wanted a bowler to be a captain because a bowler understands the game much better than anyone else. The former India opener also said that Ashwin would do wonders for the team.
"I always thought that if someone should become the captain it should be a bowler because I am a great fan of Wasim Akram, Waqar Younis, Kapil Dev. These were bowlers, who went on to become captains and did really well for the team. I'm sure Ashwin would wonders for Kings XI Punjab this season," Sehwag said.
Backing his decision, Sehwag pointed out the best quality of Ashwin that made him the captain of the team.
"The best quality in Ashwin is that he is very smart and he can change the bowlers very quickly. He understands the T20 format better than anybody else because he used to bowl in Powerplay, he used to bowl in slog overs. So, he knows what to do in T20 format," the former batsman asserted.
Ashwin, who is currently out of the Indian team, said that he is really excited to take on the responsibility of the team.
"I'm really excited to take this responsibility. It's not been coming quite easily and it is Viru pa's trust that got me here. For me, it is somebody who has given me the opportunity for the first time to try and showcase my captaincy skills, which I did for the first time when I was 20-year-old and ever since this is the next opportunity that I've got," Ashwin said.
"I will definitely give my best, have a lot of fun and try and play exciting brand of cricket this year. We look Punjabi, we play Punjabi," Ashwin quipped.