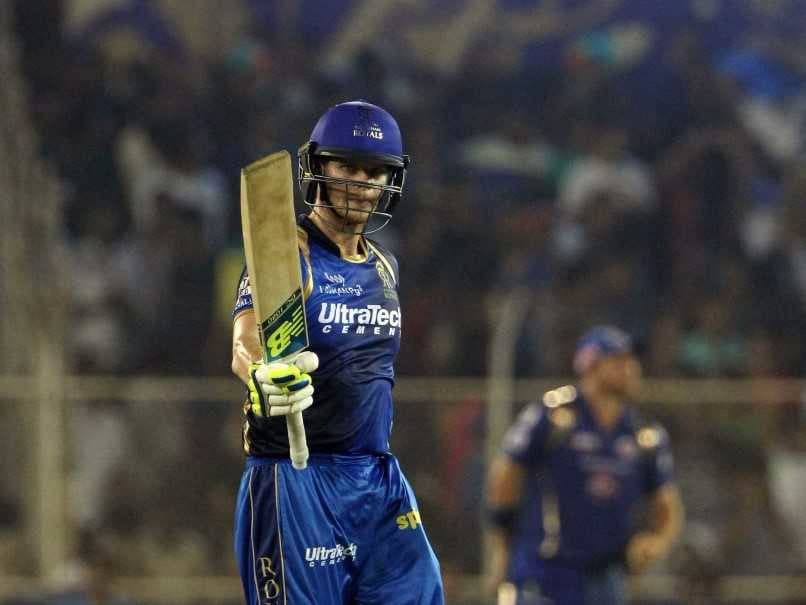 Steve Smith was barred from participating the 11th edition of the IPL.
© BCCI
With just a few days to go for the Indian Premier League (IPL) 2018 season, Rajasthan Royals Head of Cricket Zubin Bharucha has said that the team will not miss Steve Smith as a batsman but his "stature as a player" will be missed. While Heinrich Klaasen has replaced Smith in the Rajasthan squad, Bharucha said that they have a lot many other quality Indian batsmen that can get the job done. Smith was barred from participating in the 11th edition of the IPL after being banned for a year for his involvement in the ball-tampering scandal during the third Test against South Africa last week.
"Obviously we miss stature of a player like Smith and the quality he brings but as a team, we are absolutely prepared and we obviously got his replacement as Heinrich Klaasen. So, strategically there has been no change," Bharucha said.
"When we go to auction, we always look for backups. There are certain players like all-rounders, who you don't have many, that person you will miss, but we have dozens of a quality batsman in India. So we will not miss anybody," Bharucha added.
Smith, who was earlier named Rajasthan's skipper, had to relinquish his captaincy to India batsman Ajinkya Rahane after being barred from playing in the IPL.
Rahane refrained from commenting on Smith's one-year ban but said that the former Australian skipper should still be respected as a player for his outstanding achievements on a cricket field.
"I just want to say that whatever has to happen happened, Cricket Australia took their decision, ICC they took their decision but it's time to respect Smith as a batsman, as a player and give him that space now," Rahane said.
Rajasthan Royals (RR) will play their opening match on April 9 against Sunrisers Hyderabad, who will also miss the services of David Warner for his role in the ball-tampering scandal.
(With ANI inputs)