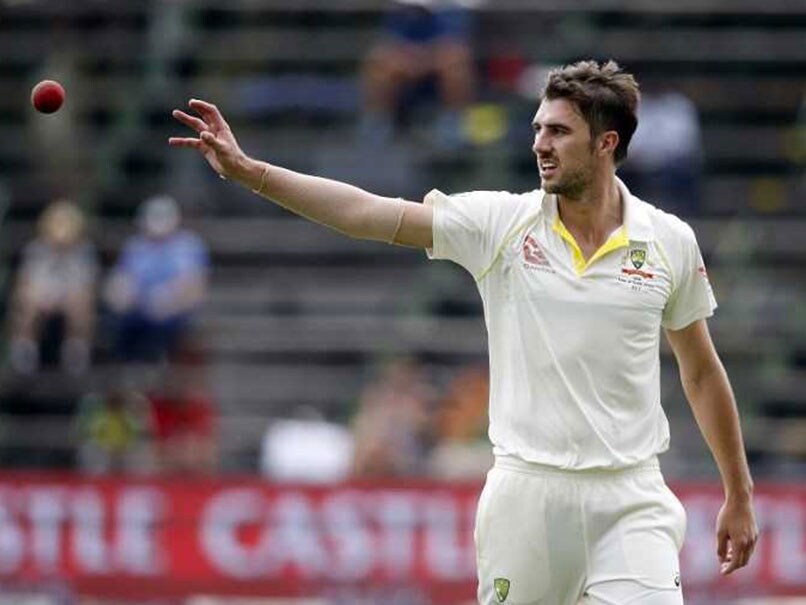 Pat Cummins has played 13 consecutive Tests for Australia .
© AFP
The IPL 2018 lost yet another Australian fast bowler and on the receiving end this time was Rohit Sharma's Mumbai Indians. Right-arm pacer Pat Cummins has been ruled out of the Indian Premier League season 11 with a back issue, Cricket Australia confirmed on Tuesday. Cummins joins Mitchell Starc, who was bought by Kolkata Knight Riders, in being ruled out of the IPL, with the left-arm spearhead suffering from a leg injury that kept him out of the Australia vs South Africa Test in Johannesburg. Cummins was bought by Mumbai Indians in the IPL auction for Rs 5.40 crore but missed the opening match of the 2018 IPL season against Chennai Super Kings.
"Pat experienced some back soreness during the fourth Test in South Africa. Follow-up scans have confirmed that he has bone oedema in his vertebrae," Team Physiotherapist, David Beakley was quoted as saying by cricket.com.au.
"It is important that Pat has time off bowling, to prevent the injury becoming more serious and consequently we have made the decision to rule Pat out of the IPL. Pat will now undergo a period of recovery and rehabilitation and we will look to re-scan him in a few weeks to assess the healing."
"Following this we will be in a better position to decide on Pat's return to play timeline including participation in the limited overs tour of the UK," Beakley added.
Cummins rose 12 places to equal sixth on the ICC charts after capturing 22 wickets at an average of 21 across the four Tests in South Africa, including nine in Johannesburg, his first visit back to the Bullring since his debut in 2011.