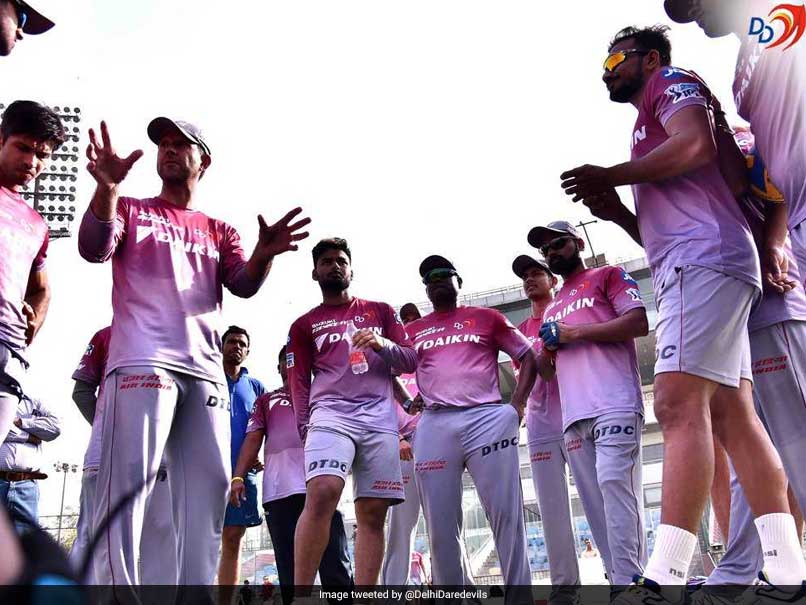 Ponting was appointed as the new coach of Delhi Daredevils in the IPL earlier this year
© Twitter
With the cash-rich Indian Premier League (IPL) a few days away, Delhi Daredevils head coach Ricky Ponting is leaving no stone unturned in preparing his boys for the tournament. The former Australian skipper's aggression and winning approach has already given 'goosebumps' in the Delhi team camp, admitted batsman Shreyas Iyer. "He's very aggressive and has a positive frame of mind. When he gave a speech to all of us on the first day, it gave us goosebumps. His frame of mind was naturally about winning, everyone comes in and we talk a lot about the process. When he came in, he had just one mindset at the time: that to win and he elaborated a lot on that," ESPNcricinfo quoted Iyer as saying.
Ponting was appointed as the new coach of Delhi Daredevils in the IPL earlier this year. He succeeded former Indian skipper Rahul Dravid in the role.
Iyer, a right-arm off break bowler, who has also played under Dravid in the IPL, added that Ponting's approach to T20s varied from that of the Indian. "Dravid is calm and cool, he likes to follow the process and nurture the kids. Ponting is opposite, but their frame of mind is the same. Both are equally good in their own way."
Talking about Ponting's way of training the players, the 23-year-old said that he allows his boys to play their natural game and does not necessarily tweak their skills.
"He asks us to play our own game and not necessarily change our technique or skill. He has his way of preparing youngsters. It has just been three or four days since he has come in, we will get to learn a lot."
Daredevils will be captained by Gautam Gambhir this year. Iyer felt that having the veteran as their leader would benefit the youngsters. "It would be helpful to the team since he has won two IPL titles," Iyer said. "He's really good in building the rapport with the youngsters. It will be a great learning experience to play under him," he said.
(With ANI inputs)