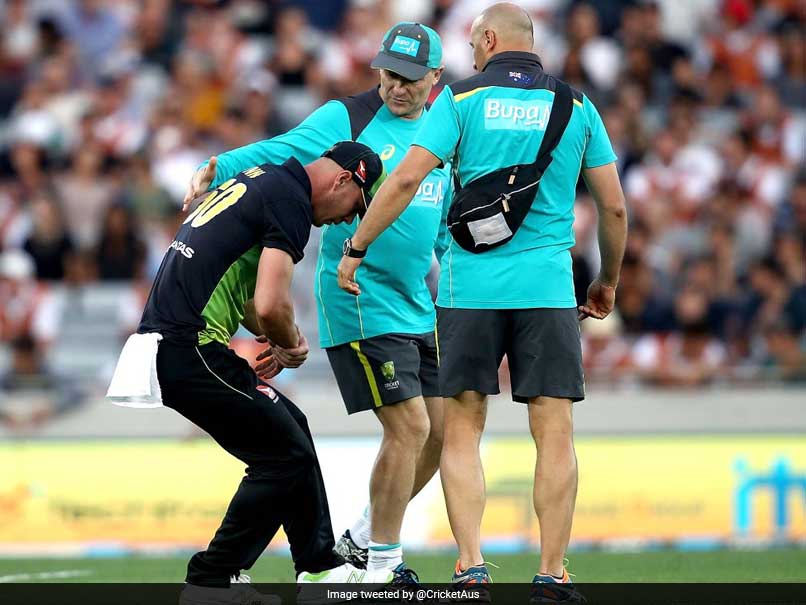 Chris Lynn suffered a shoulder injury during the Tri-Series final against New Zealand.
© Twitter
Australian batsman Chris Lynn's participation in the 11th edition of the Indian Premier League (IPL) is doubtful after he suffered a shoulder injury during the final of the Australia-England Twenty20 tri-series final on Wednesday. Lynn dislocated his right shoulder while fielding in Australia's 19-run victory over New Zealand. "Chris dislocated his right shoulder after landing awkwardly on it when fielding the ball," Australia team physiotherapist Alex Kountouris was quoted by AFP as saying.
"His shoulder was able to be put back into place at the ground and he was consequently sent for X-rays which revealed no major bone injury. At this stage Chris will not travel to the Pakistan Super League in Dubai," Kountouris further added.
Lynn will undergo further scans in Brisbane, which will determine his immediate playing future.
He has been ruled out of the T20 Pakistan Super League, which he was scheduled to join in the United Arab Emirates next week, and is battling to be fit to play for the Kolkata Knight Riders in the IPL in April.
The dashing T20 specialist was bought by Kolkata Knight Riders (KKR) for Rs 9.6 crores in this year's IPL auction.
"I'm disappointed to not go to the Pakistan Super League as planned, but I'll now focus on rehabilitation and working as hard as I can, with the hope to still take part in the Indian Premier League later this year," he said late Wednesday.
Reports said if Lynn, who has a history of shoulder trouble, lands in Kolkata but does not play a match he would receive half his fee. But if he is ruled out before the tournament he will not be paid anything.
(With AFP Inputs)