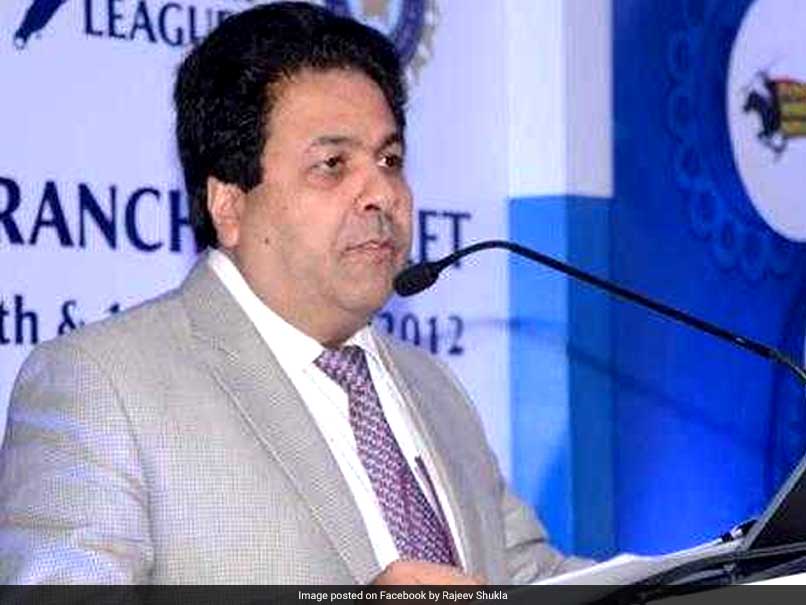 Rajeev Shukla is Indian Premier League chairman
© Facebook
The doubts surrounding the Chennai Super Kings' (CSK) Indian Premier League (IPL) home match being moved out of Chennai were dismissed on Monday as IPL Chairman Rajeev Shukla said that the game with Kolkata Knight Riders (KKR), scheduled for April 10, would go on as scheduled despite the ongoing protests against related to the Cauvery issue. There had been speculations earlier that, with the protests hotting up, a few IPL matches of the present season might be shifted to Kerala.
Shukla said that they had spoken to the authorities, who have given assurance to provide adequate security during the matches in Chennai.
"No, Chennai match has not been shifted so far. The match will take place in Chennai itself on April 10. We have spoken to the concerned authorities. They have given full assurance that they will be providing adequate security. So far, the match would take place in Chennai and there is no plan to shift it to anywhere else. IPL is one thing that I request everyone to not drag it into political controversies," Shukla told the ANI news agency.
CSK are returning to the IPL after a gap of two years and there is a lot of anticipation among the fans to see their franchise in action.
They got off to a fine start when some sensational batting by Dwayne Bravo and an injured Kedar Jadhav gave them an improbable one-wicket win over Mumbai Indians in their first match of IPL 2018 at the Wankhede Stadium in Mumbai on Saturday.
(With ANI inputs)