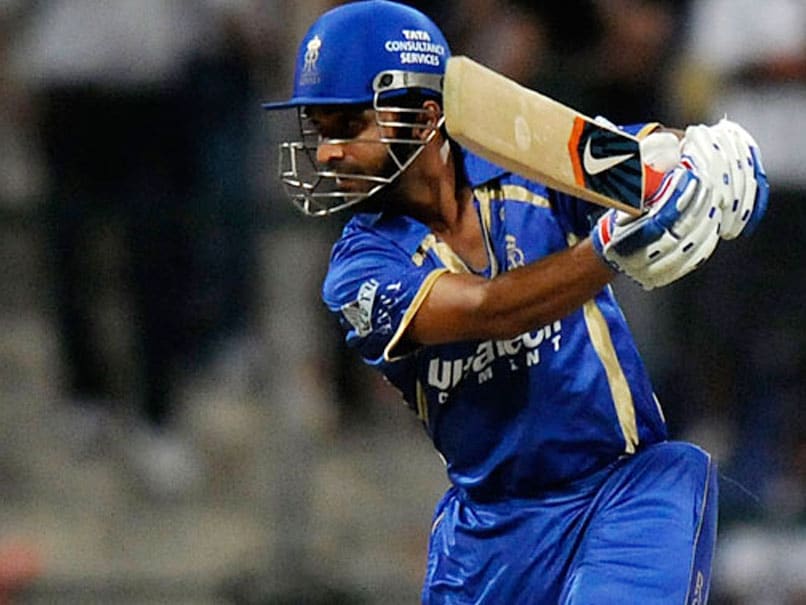 Ajinkya Rahane is excited to lead Rajasthan Royals in IPL 2018.
© BCCI
India cricketer and newly-appointed Rajasthan Royals captain Ajinkya Rahane is excited to lead the team in the 11th edition of the Indian Premier League (IPL), starting April 7. Rahane was named Steve Smith's replacement to lead the 2008 IPL winners after the Australian stepped down as the captain of the Rajasthan outfit following the ball-tampering row that has rocked the world of cricket.
"I am very excited to be captaining the team that I have always considered as my family," Rahane said after being named Rajasthan Royals' captain.
"I would extend my thanks to the entire management of Rajasthan Royals for having shown the trust in me and considered me for this role. I am thrilled to be back with the Royals again and I am ready to get to work and do all that I can, to ensure we go all out and give our best. We won't miss a beat as we gear up for yet another exciting IPL season in a few days from now," Rahane said.
Rajasthan Royals, the IPL 2008 winners, will hit the field after serving a two-year ban.
"I would also like to thank the fans and followers who have stood by us and I look forward to their continued support for Rajasthan Royals for the upcoming season," added Rahane.
In his 111-match IPL career, Rahane has scored 3057 runs at an average of 33.59. He also has one century and 25 half-centuries to his name.
Speaking about Rahane, Rajasthan Royals' official Zubin Bharucha said: "Ajinkya Rahane has been an integral part of the Royals family for a long time now and he understands the culture and values of our team. We have absolutely no doubt that he will be a great leader of the Rajasthan Royals."