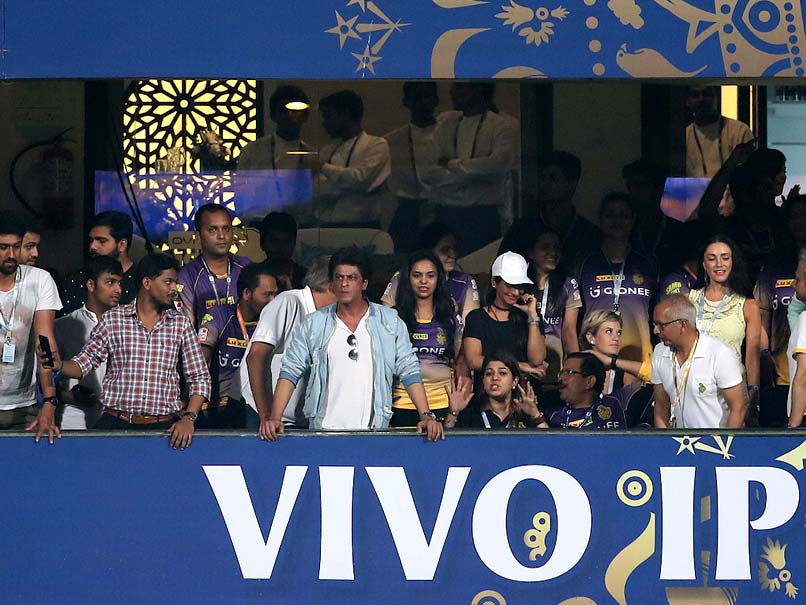 Shah Rukh Khan was involved in an altercation with an MCA official in 2012.
© BCCI
Shah Rukh Khan's stand-off with the Mumbai Cricket Association (MCA) following an Indian Premier League (IPL) match at the Wankhede Stadium in 2012 caught the attention of the entire country. MCA claimed that the Bollywood star was in an inebriated state and assaulted its officials. A local activist had filed a private complaint in the court in Mumbai with regard to the incident, seeking action against Shah Rukh for abusing security personnel at the stadium. Mumbai police informed a metropolitan magistrate's court that no 'cognisable offence' was made out against the superstar.
Police said in the report that they recorded the actor's statement, and he denied the allegations.
The actor told police that he got angry when someone spoke to him in an indecent manner.
The Kolkata Knight Riders' (KKR) owner did not attend the match but arrived late at the stadium to pick up his children and their friends.
In his police complaint, security guard Vikas Dalvi had said that he saw the actor and his entourage in the players' dressing room and asked them to vacate it because it can only be used by team members. The actor and his entourage then tried to walk onto the ground of the stadium.
Shah Rukh, a KKR co-owner, told the police that after his team won the match that day, his children and their friends entered the ground and Dalvi asked them to leave. According to SRK, he only told Dalvi that the children were with him, and nobody should touch them. His business manager then took the children out of the stadium.
Following the incident, MCA imposed a five-year ban on Shah Rukh. However, in August 2015, the association lifted the ban.