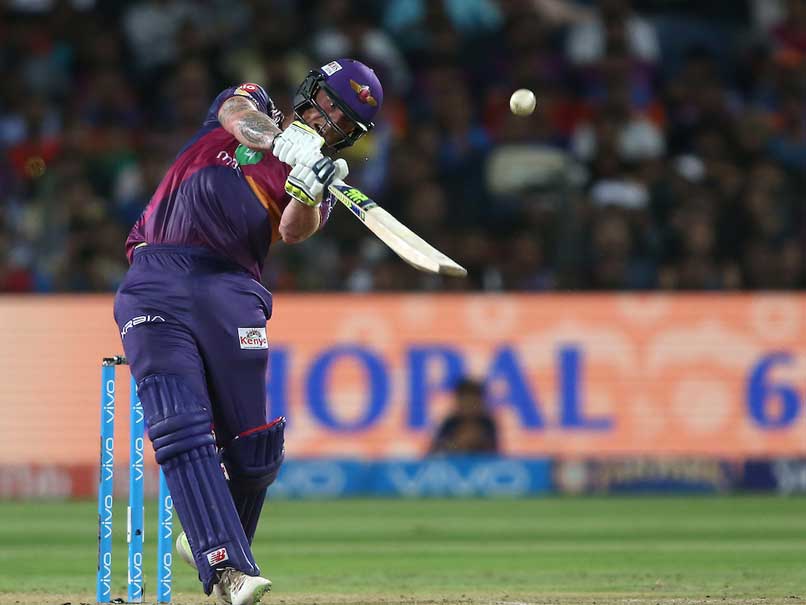 Ben Stokes will also be in the auction despite his legal troubles at home.
© BCCI
Foreign stars including England captain Joe Root, Australian paceman Mitchell Starc and South Africa captain Faf du Plessis dominate the list of top-ranking players for this year's Indian Premier League (IPL) auction.
Bidding will start at $312,500 for the top 36 to come under the hammer next weekend, with the eight Indian Premier League teams expected to test the record $2.16 million that Rising Pune Supergiant paid last year for troubled England all-rounder Ben Stokes thanks to bumper television revenues.
Stokes will also be in this year's auction, to be held next Saturday and Sunday, despite his legal troubles at home over an assault charge.
Big-hitting West Indian Chris Gayle and New Zealand captain Kane Williamson are also on the top list.
Australian captain Steve Smith and India's world player of the year Virat Kohli already have deals lined up.
The Board of Control for Cricket in India (BCCI) has selected 578 players for the auction in Bangalore. They are divided into eight categories with varying reserve prices, starting at $31,000 for the lowest category.
Indian stars such as Ravichandran Ashwin, Shikhar Dhawan, and Yuvraj Singh will also hope to attract high bids as the eight franchises look to build their teams for the 11th edition of the IPL.
(With inputs from AFP)