Story Progress
Back to home
Canada Planning T20 League On The Lines Of IPL
There are plans to rope in West Indies players for the league.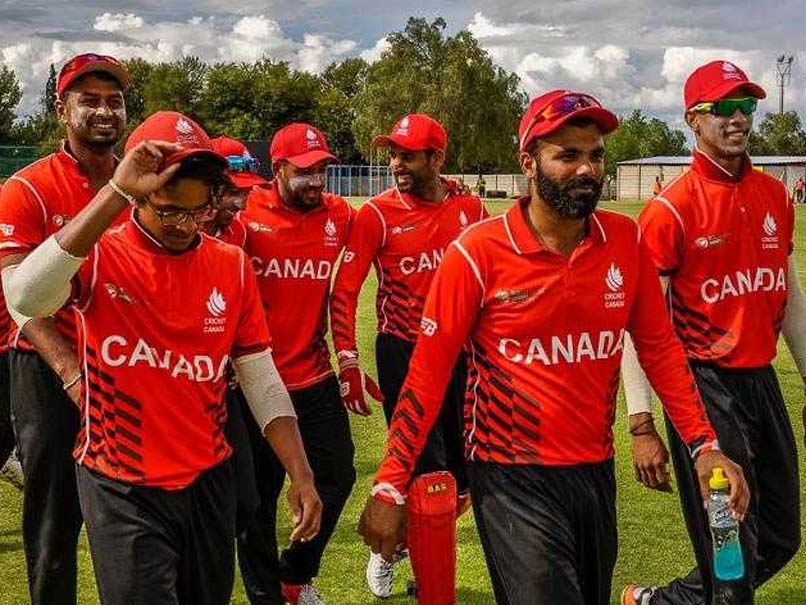 The Canadian national cricket team walk after a match in this file image
© ICC
Highlights
Canada could have its own version of the IPL T20 cricket soon

Canadian Premier League could soon be a reality

The Canadian Premier League will have 27 matches every season
Canada could have its own version of the Indian Premier League T20 cricket soon. With the population of Indian, Pakistan and Caribbean immigrants growing fast in the country, Indian-origin Toronto businessman Roy Singh, who has interests in gold exploration in Guyana, says his mission is to launch the Canadian Premier League. "I have watched the huge success of the Indian Premier League and we can do the same in Canada and the US," said Roy Singh, who has already set up the Canadian Premier League T20 to set the ball rolling for T20 cricket in this country. In fact, he did a test run in Montreal for the proposed Canadian Premier League some time ago. The only thing coming in the way is the lack of infrastructure for cricket, he said.
To address this problem, Roy Singh has undertaken to build an indoor stadium near Niagara Falls.
"We are buying 153 acres of land for building the indoor stadium. It is just eight minutes from Niagara Falls. It is a big-budget venue," he said.
The fully operational Canadian Premier League will have 27 matches every season. "We will have 10 teams in two divisions."
Singh said, "As a cricket-loving businessman, I see a big business opportunity in T20 cricket. But a lot of costs are involved... you need a stadium to bring fans and start broadcasting."
Like the IPL, the Canadian Premier League will bank on sponsorships, merchandising, gate collections and broadcasting rights to become profitable, he added.
"Broadcasters can get an estimated 27 million viewers in North America alone. We will also sell broadcasting rights in India, the Caribbean and elsewhere," Roy Singh said.
He also added, "I know Viv (Richards), Richie (Richardson), Clive (Lloyd), Denesh Ramdin, Dwayne Bravo, etc.." And he plans to bring top cricketers from the West Indies to promote the league.
Canada staged its first T20 national league in May 2008.
Interestingly, Canada was the first country to play a Test match way back in 1844. It was a three-day match played against the US from September 25-27 of that year at St George's Club in New York, with Canada winning by 23 runs.
However, in cricket book records, the first Test match is the one between Australia and England in Melbourne in 1877.
Moreover, cricket was Canada's official sport more than 150 years ago before it was dethroned by NHL. And the sport's governing body -- the Canadian Cricket Association -- was set up in 1892.
But cricket has staged a major comeback in the country as many first-class players from India, Pakistan, Sri Lanka and the Caribbean have moved to this country.
Promoted
In 2008, the Canadian government also recognised cricket as a national sport with promises of federal funding.
(With IANS inputs)
Topics mentioned in this article