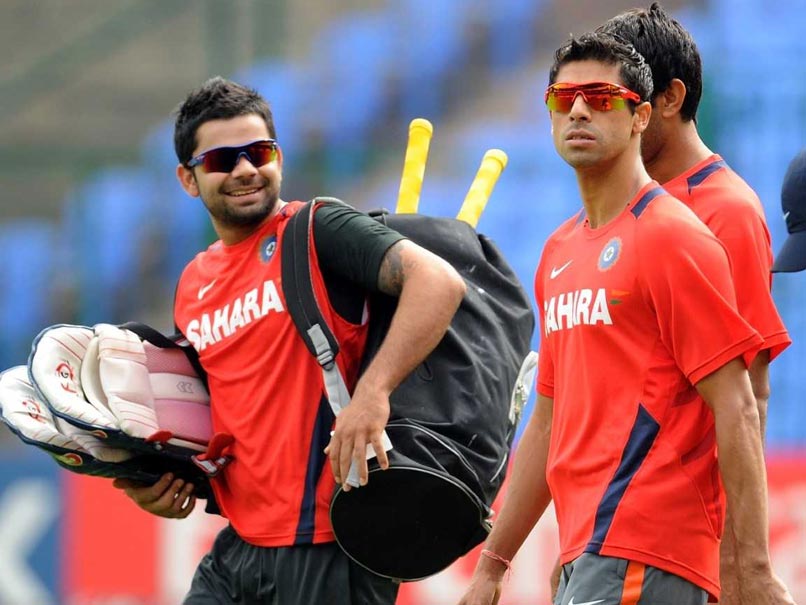 Ashish Nehra will coach Virat Kohli-led Royal Challengers Bangalore in IPL 2018.
© AFP
Former India cricketer and newly appointed Royal Challengers Bangalore (RCB) bowling coach Ashish Nehra on Monday opened up on his relationship with India captain Virat Kohli. Nehra, who was also a member of the victorious Indian team that won the 2011 World Cup, will coach the Bangalore outfit which will be led by Kohli in the 11th edition of the Indian Premier League (IPL).
"Virat has groomed in front of me. I have played a lot of cricket with him. I know Kohli inside out. We share a good rapport as well," Nehra told NDTV in an interview.
"This kind of relation is very important between coach and a captain. Ultimately, it is the captain who runs the show. We are there to support him. I have seen Kohli grow as a person and a cricketer as well," Nehra said.
Expressing his excitement at the new role said the new-look RCB side looks a superior bowling unit than the past seasons while batting remains the strong point of the Kohli-led side.
"It is totally a different ball game," Nehra said.
"When you are playing, you look after your body, match and your own cricket. But, when you are a mentor or coach, then you have to look after the whole team. It will be a different experience for me. I am looking forward for an exciting season," the former India pacer said.
"I have played lot of IPL matches. I have played with these boys. I know how T20 works. So, I will try share my experience with these boys. More than coaching, the right word for me is man management," Nehra said.
Nehra also spoke about the ongoing ball-tampering row which has tarnished Australian cricket image. Australia captain Steve Smith admitted he hatched a plan to change the condition of the ball during the third Test against South Africa in Cape Town on Saturday, throwing the game into turmoil.
"This is not the first time something like this has happened. It happened in the past as well, especially in Test cricket. But, I will give credit to Steve Smith who accepted that he has made mistake," Nehra said.
"Smith is someone who has done so well for Australia cricket. Whatever happened has happened. Let's move forward. We are human being and we make mistakes," the former pacer added.
In his long career, Nehra's most iconic moment on the field for India came during the 2003 World Cup against England. The speedster claimed one of his best figures (6/23) and helped India register a comprehensive win.
Nehra, who made his Test debut in 1999 against Sri Lanka in Colombo, played 17 Tests for India and claimed 44 wickets at an average of 42.40.
He made his ODI debut in 2001 and went on to play 120 ODIs, claiming 157 wickets at an average of 31.72. In 27 T20Is, Nehra bagged 34 wickets.