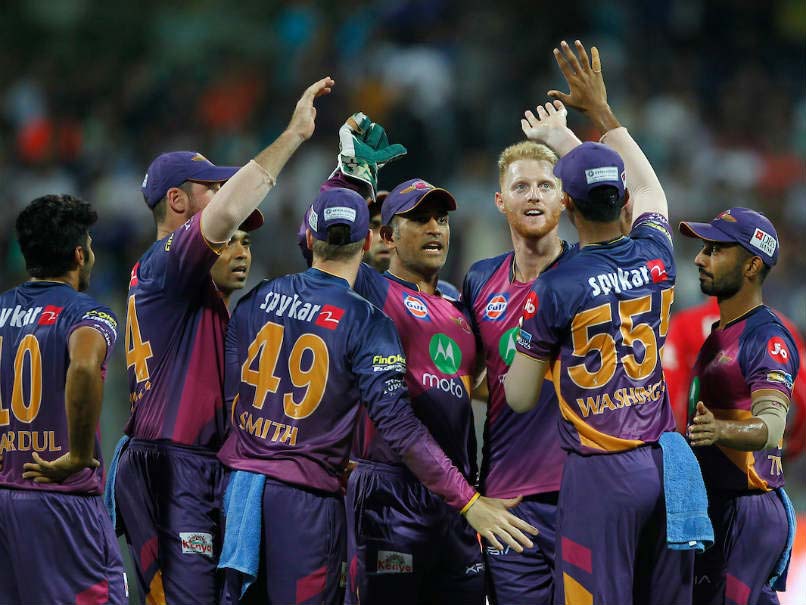 Rising Pune Supergiants finished second on the points table in IPL 2017.
© BCCI
Rising Pune Supegiant endured a disastrous debut season in 2016. Despite boasting of some of the biggest names in world cricket, the Pune team failed to deliver on expected lines. Under MS Dhoni, Pune finished second from the bottom with 10 points in 14 matches. Dhoni's men managed only 5 wins during the tournament. Ahead of IPL 2017, RPS announced a change in guard with Steve Smith taking over the captaincy from Dhoni.
It appears as though that bold move from the RPS management paid off with the team finding itself in the final of the tournament. Smith's faith in youngsters like Rahul Tripathi and Jaydev Unadkat definitely paid dividends. The duo registered remarkable performances this year, helping Pune win crucial matches.
Striking off the 'S' from Supergiants was another decision that left fans surprised ahead of the tournament. Rising Pune Supergiants became Rising Pune Supergiant for IPL 10.
"Numerology," owner Sanjiv Goenka told Times of India as the reason behind the name change. "I'm not a strong believer in this. An astrologer actually told me 'remove the S and it'll be good'. I told myself, 'I don't believe in this'.
"But we were not doing well, so I said, alright, let's try this too. Remove the 'S' and let's see what happens," Goenka added.
Pune, who have beaten Mumbai on all three occasions this year, will be looking to sign off with a title win.
However, despite the admirable record against Mumbai, Smith played down past results.
"Obviously, we can take a little bit of confidence from that. In the end, finals cricket is finals cricket and it comes down to that game and who plays best on that day," Smith said in the pre-match presser.
Rohit Sharma assured fans they would put their best foot forward in the final. "We have not had great history against Pune. They have been playing some really good cricket throughout the tournament. It's just that we were not good on those days. That's probably the reasons we lost the game," Sharma said.