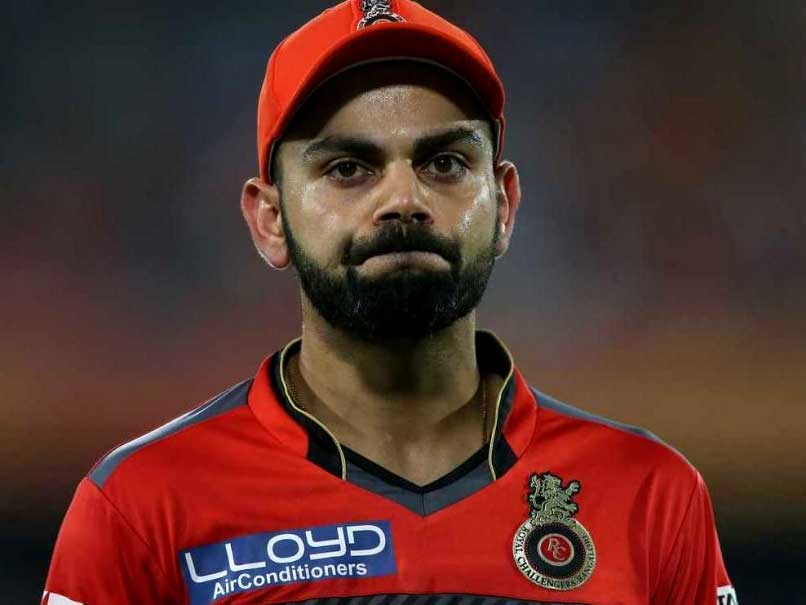 Virat Kohli has missed RCB's first three games in IPL 2017 due to a shoulder injury.
© BCCI
Even as Royal Challenger Bangalore were celebrating the return of their prodigal son, AB de Villiers, the big picture would not be lost on them as they went down tamely to Kings XI Punjab in their clash in Indore on Monday. While De Villiers did come out with a sensational knock, two big decisions likely cost them the match and might now hasten Virat Kohli's return. This season, RCB have won just one game out of three and are currently sixth in the table.
The two decisions are inter-related and while hindsight is always 20-20, the RCB stand-in skipper Shane Watson and the rest of the team management should have seen this.
While Watson says he was to blame for RCB's poor start with the bat.
"I didn't start well with the bat and I'm certainly to blame, getting out in the first over," Watson said after the match.
The mistake was not in getting out, it was in batting first, and having Watson on top of the order to start with.
Dropping Chris Gayle and then batting first on an Indore ground which had heavy dew in the evening was the combination of howlers which most likely cost RCB the match.
Keeping Gayle in the XI would have meant dropping either Tymal Mills or Billy Stanlake from the bowling department since only four foreign players can be played.
Since neither really impressed, that would not be such a bad thing.
But even if the team combination was kept the way it was, lack of local knowledge and batting first after winning the toss was a massive mistake which may well get the team management thinking about whether Kohli should be brought back into the playing XI at the earliest.