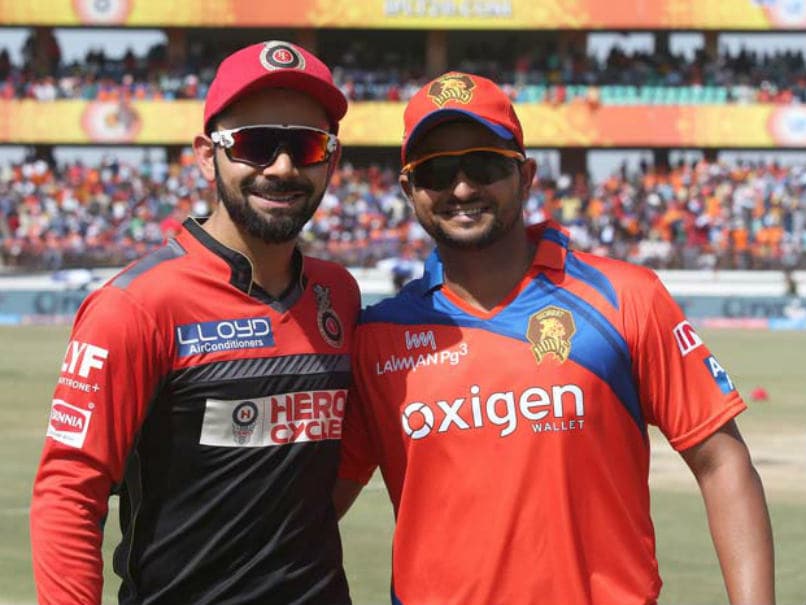 IPL 2017: Virat Kohli-led RCB face Suresh Raina's GL at the Sausrashtra Cricket Association Stadium.
© BCCI
Gujarat Lions (GL) and Royal Challengers Bangalore (RCB) are not in a happy place. The place is at the bottom of the Indian Premier League (IPL) 2017 table. GL have just one win and three losses, while RCB are scratching at the bottom of the barrel with four miserable losses from five matches. Needless to say, both GL skipper Suresh Raina and his RCB counterpart Virat Kohli will be desperate to grab some points when they meet at the Sausrashtra Cricket Association Stadium in Rajkot on Tuesday.
Raina would be hoping that returning home would be something of a boost for his side. They were looking good to be competitive in their last match with Mumbai Indians, but the Mumbai outfit is almost unstoppable now.
RCB, on the other hand, are extremely upset, with Kohli mincing no words when he reminded his team of their responsibility towards the fans and franchise owners.
RCB have by far the most formidable batting in the tournament, with Kohli, Chris Gayle and AB de Villiers being among the best batsmen in the business.
GL too have the likes of Raina, Brendon McCullum, Dwayne Smith and Aaron Finch in their batting armoury.
It is the bowling that will be sorely tested when the two sides meet and it is a simple matter of who bowls better that may decide the clash between these two bottom-placed sides.