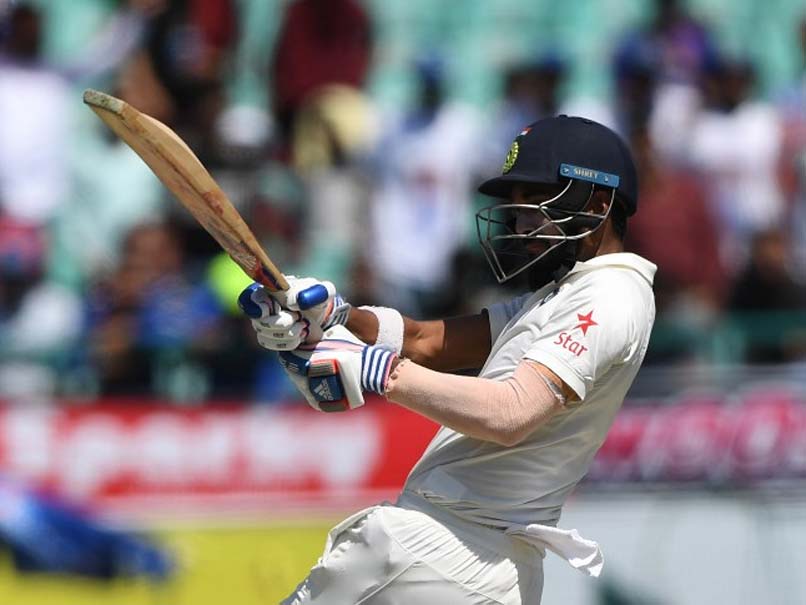 KL Rahul got out playing a pull shot against Australia in Dharamsala
© AFP
India opener KL Rahul has scored five half-centuries in the series, but still faces a lot of criticism of losing concentration and failing to convert his starts into big scores. Rahul was batting on 60, when he tried to pull a Pat Cummins' delivery and holed out to the mid-off fielder. The opening batsman himself termed it a 'horrible shot'. "It was horrible execution for sure. But having batted out there in the middle for a long time, I thought I could have taken him (Cummins) on, as there were no fielders at the back. Like I said horrible execution but the intent was right," he said in his defence.
"I can always sit here and question intent and hundred other things. But then in the middle, I thought I could take him on but unfortunate it didn't go my way. Hopefully, in the second innings, I can get him away. So I will go out with a positive intent in second innings again," he added.
He also termed the morning spell bowled by the Australian pacers as the "toughest" he has faced in his young Test career.
"Josh (Hazlewood) and Cummins in the first session, I can say, is the toughest (spell of fast bowling) I have faced in Test cricket so far. They put the ball in the right areas and they swung the ball bowled with lot of pace and venom," Rahul said.
With five half-centuries in the Test series, Rahul is among the two consistent batsmen from the home team, other being Cheteshwar Pujara. The starts have not been converted but he is not losing his sleep over it.
"Quite honestly, I am not regretting anything. Obviously, a little disappointed that I have not been able to convert the starts and get big runs for the team. As an opener, my responsibility is to spend as much time in the middle to get big scores in the first innings so that we don't have to bat in the second innings.
"On a personal front, it hasn't been the worst series for me. I got starts, batted really well. Aussie bowlers haven't made it easy. They have challenged us in all the games.
"Thoroughly enjoyed batting and hopefully one good knock in the second innings might be the time. Might be the knock, I have been waiting for the whole series."
(With inputs from PTI)