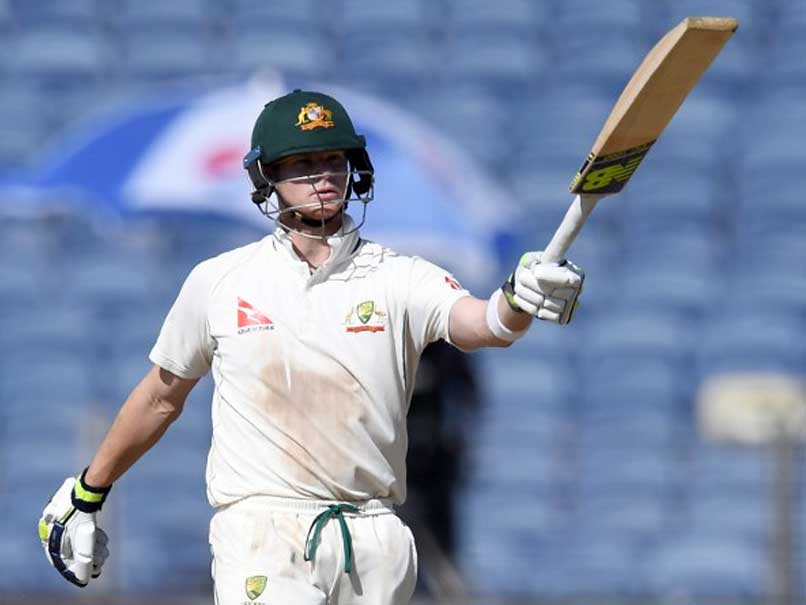 Steve Smith scored his 19th test ton on Day 1 of the Ranchi Test.
© AFP
Steve Smith has recently been in the headlines for all the wrong reasons. From the time he tried to get information from the Australian dressing room on the fourth day of 2nd Test in Bengaluru, he has been embroiled in a war of words with rival captain Virat Kohli which does not show any signs of subsiding any time soon. However, Smith did a couple of things right on Day 1 of the 3rd Test in Ranchi - he called correctly at the toss and then went on to score a polished century that put his side in command.
Smith so far has been the most successful batsman on either side, with an average of over 64 in the five innings he has played.
This is his second century of the series, after the 109 in Pune, which was possibly one of the finest displays of application and concentration on a nearly-unplayable pitch.
Smith also crossed 5000 Test runs during his knock in Ranchi. This was also the 19th century of his 53-Test career, to add to the 20 half-centuries he has scored.