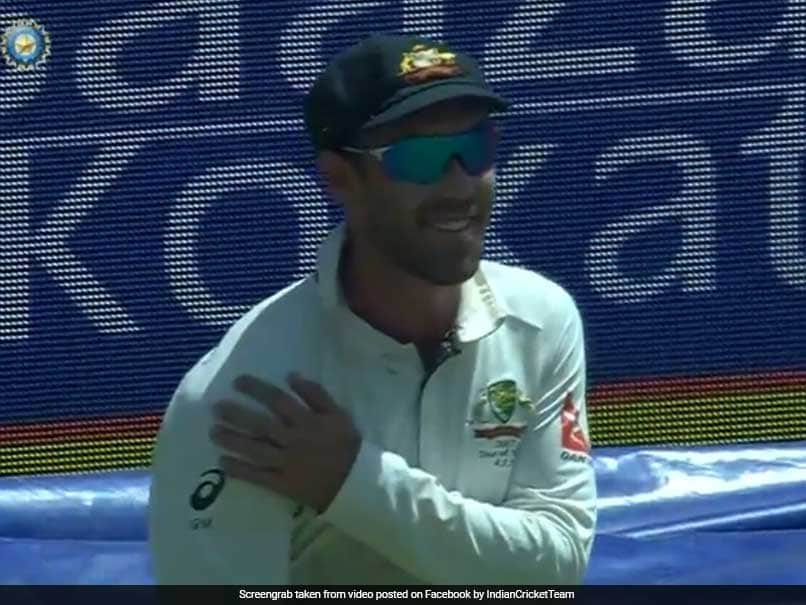 Glenn Maxwell made fun of Virat Kohli's shoulder injury on Friday.
© Facebook
The fight is not yet over between India captain Virat Kohli and the Australian team. The bad blood between Australia and India continued with all-rounder Glenn Maxwell making fun of Kohli's shoulder injury while fielding on Day 3 of the third Test at the JSCA International Stadium Complex in Ranchi on Saturday. On the opening day, Kohli was left clutching his right shoulder in pain after he dived while fielding at the mid-on area and later scans revealed that he had suffered a strain and missed fielding action for 400 minutes the entire Day 2.
Maxwell, who had struck a brilliant hundred on Friday, was on Saturday seen mocking Kohli's injury when he replicated the Indian skipper's action by clutching his right shoulder after his dive to save a boundary in the 80.3 overs.
Pujara had played a fine flick through the mid-on off Pat Cummins and Maxwell gave a fine chase at the deep, exactly in the same region where Kohli had that awkward dive to injure his right shoulder in the post-lunch session of Day 1.
During the Bengaluru Test, Kohli had stopped just short of labelling Smith a "cheat" after the Australian skipper was caught looking up to the dressing room for help for a DRS call after being caught leg before wicket.
(With inputs from AFP)