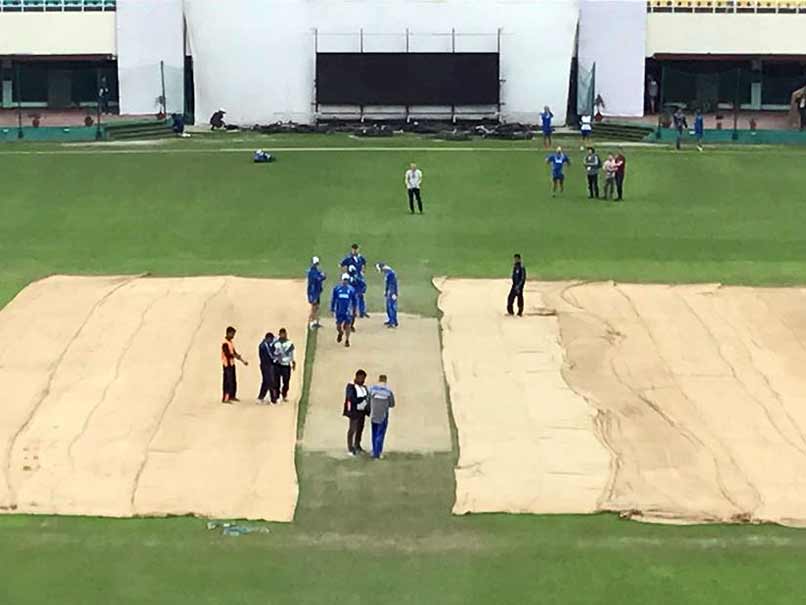 First look of the Dharamsala wicket for the fourth Test match
© Facebook
After pitches that were rank turners in Pune and Bengaluru and a slow turner in Ranchi, Dharamsala is all set to produce a wicket that will help the seamers. Quite different from the other Test matches in the series, where the spinners took most of the wickets, Dharamsala might see the quicker bowlers come into play as both the sides, India and Australia, gear up to play the decider. Insisting that there was no interference from the team management, HPCA curator Sunil Chauhan said on Thursday that he has prepared a bouncy wicket for the decisive fourth Test, starting on Saturday.
"Till date, I have never taken any instruction from anyone and I have always prepared wicket keeping the traditional nature of this track in mind. This will be a bouncy wicket and preferred by those who play the cut and pull shot well. Rohit Sharma got a century in a T20 International at this ground," Chauhan said on the eve of the match.
Chauhan said he is confident that pitch will last five days. "At Dharamsala, we have always tried to provide result-oriented wicket. Even during this season's Ranji Trophy, the outcome was decided on fourth-day lunch. As usual, the trend says that the pacers will get more wickets. Ishwar Pandey of MP and Ashok Dinda of Bengal got a lot of wickets in their respective Ranji matches."
Chauhan said that every season they have changed the top soil in order to keep the binding intact.
"There is a particular kind of soil found in Ludhiana which we have been using for some time now. That has helped us maintain the bind of the track," Chauhan said.
(With PTI Inputs)