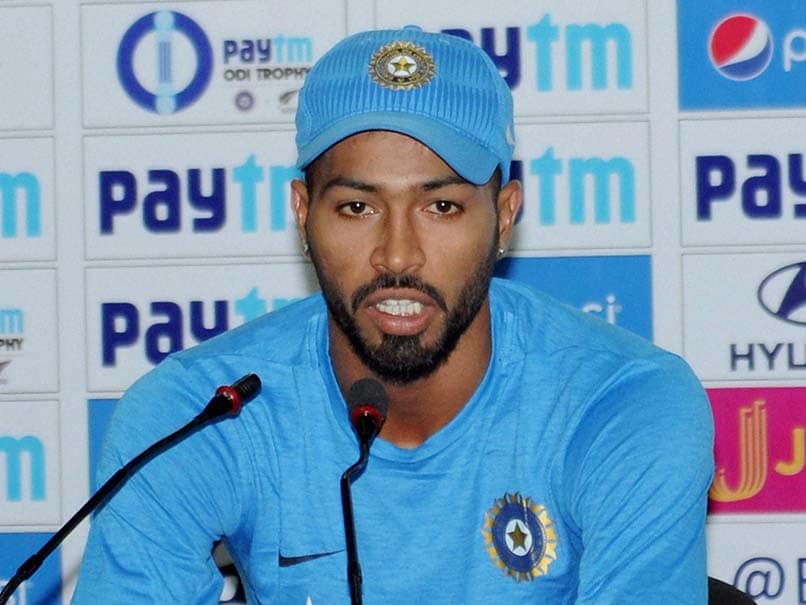 Hardik Pandya is waiting for his opportunity to play Test cricket for India
© PTI
All-rounder Hardik Pandya, who has already made a mark in the shorter format of the game, is waiting for his opportunity for a Test call-up and when the situation does present itself, he is ready to bat in any position for the team. Pandya who is part of the 15-member Test squad, currently taking on the touring Australians, is hopeful of getting an opportunity in the near future. He was released by the team management to get some game time in the Vijay Hazare Trophy, where he played three games and picked up five wickets but managed only 20 runs.
"I can bat at any position. I have no preferences as far as batting order is concerned. No 6, No 7, I am game at any position where the team management would want me to bat as and when I get an opportunity to play Test cricket," Pandya said during a media interaction.
The Baroda all-rounder has added an extra yard of pace to his bowling and is looking much stronger and fitter this season.
"I am much more fitter and stronger this season and that's showing in my bowling. My pace has increased by a few yards and also I have worked on different kinds of variations. My bowling makes me confident. I have got a lot of support from the team management as well as India A coach Rahul Dravid," Pandya said as he was leaving for Bengaluru to join the Indian team for the second Test.
Having not had the best time with the bat in hand in the Vijay Hazare Trophy, Pandya reckons, "I feel my time with the Indian team has helped me mature as a cricketer. I feel more confident now. There is nothing better than game time. It's always good that you are out there in the middle playing a match. It only helps that you are match ready and can get into the groove whenever you are required."
Talking about how his life has changed over the years, the 23-year-old said, "Yes, obviously I can't deny that life has changed for the better. I know people recognise me and now there is expectation of good performance also. But this is what every professional cricketer wants. New challenges which gets the best out of you."
(With PTI Inputs)