Story Progress
Back to home
Don't Make Virat Kohli Angry: Michael Hussey's Warning To Australia
Former Australia batsman Michael Hussey has warned Australian players against verbally engaging India skipper Virat Kohli during the upcoming four-Test series, starting on February 23.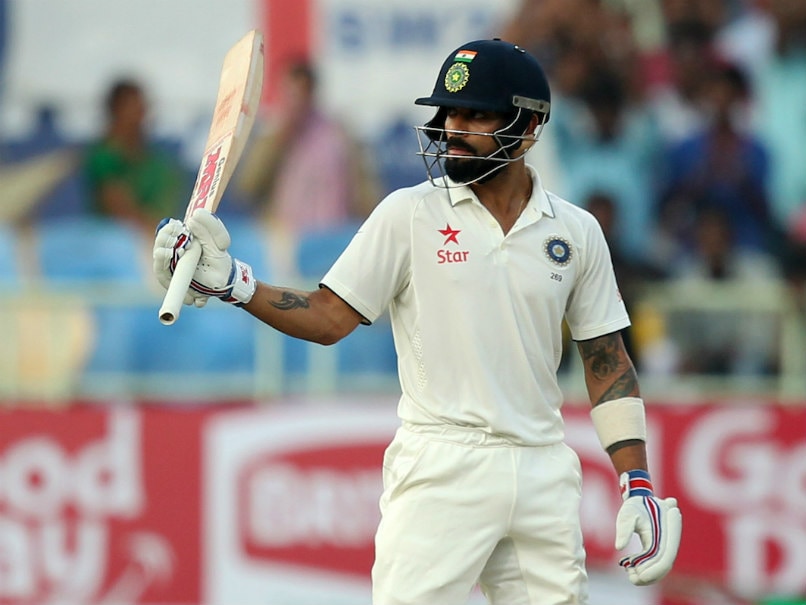 Virat Kohli has been India's dominant batsman since taking over the Test captaincy from MS Dhoni.
© AFP
Highlights
Hussey has warned Australian players against sledging Kohli

Smith had earlier said that his team will try to make Kohli angry

Australia visit India for a four-Test series, starting this month
Virat Kohli has captured the imagination of the entire cricketing world with his superlative batting in recent times and it seems the Australians too can't get enough of the Indian skipper. Back in December, Australia captain Steve Smith had said that they would be looking to get under Kohli's skin, which he thought would make India vulnerable. But Australian veteran Michael Hussey has warned against any such idea urged and Smith and his team not to risk riling Kohli during the four-match Test series starting this month.
Hussey reckons Australia don't need to get into a verbal barrage in the India series and feels Kohli thrives on such situations.
"I wouldn't try and fire him up," Hussey told cricket.com.au. "I think he thrives on that and he's a real competitor. He loves being in the fight and loves the contest out in the middle. I'd make sure we have some very clear plans and we try and stick to them as best as we possibly can."
"There's no need to get involved in that sort of verbal barrage because I think that fires him up even more. You don't want to get carried away with too much talk and lose your concentration of what's important, which is executing your skills. The team that wins will be the one that can execute their skills at the highest quality and for the longest period of time."
"It's not going to be the team that's the most verbal or the most aggressive," he added.
India registered crushing home series wins over New Zealand and England recently with Kohli's brilliant batting and aggressive on-field tactics being pivotal to the team's cause.
Kohli seems to have transformed his batting since taking up the mantle of being India's Test captain at the start of 2015. Since becoming the Test skipper, Kohli has scored more runs than any other Indian batsmen in Tests - 1,855 runs at an average of almost 60.
"From an Australian point of view, Kohli is public enemy No.1 and we have to get him out cheaply," Hussey said.
"If he gets in, he'll go big and score big runs. He's very confident at the moment, he knows the conditions so well and generally if he plays well, India win."
India have not lost a series at home since 2012-13, when they were beaten by Alastair Cook's England.
Australia were crushed 0-3 in Sri Lanka earlier this year before losing their home series against South Africa 2-1.
Topics mentioned in this article