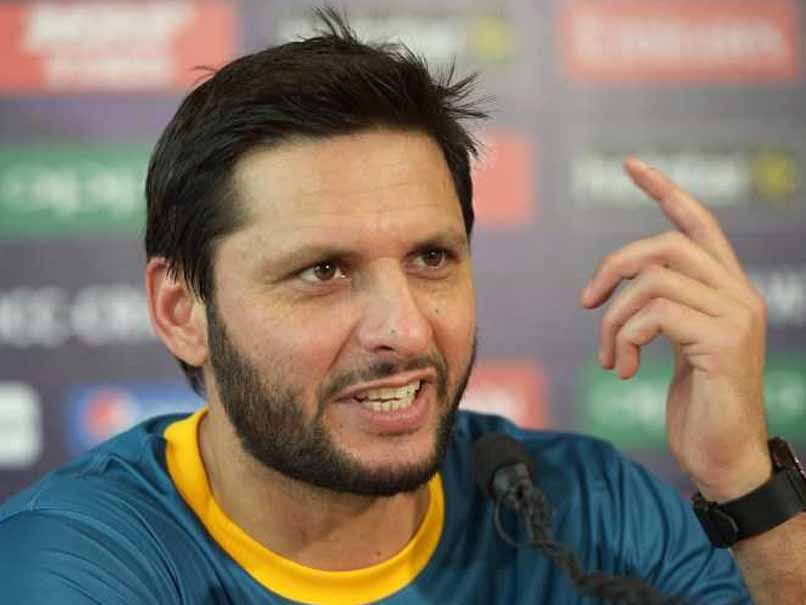 Shahid Afridi tweeted about Rahul Dravid and India's U-19 World Cup win.
© AFP
Rahul Dravid's U-19 boys on Saturday outclassed Australia in the World Cup final to win the title for a record fourth time. Dravid, who coached the team to the final in the 2016 edition of the tournament, was applauded by cricketers, past and present, for his contribution in nurturing young talent. Among those appreciating Dravid's work was former Pakistan cricket captain Shahid Afridi, who played a lot of his cricket against the India great. "Congratulations India, exceptional U19 team, great coach and mentor in Rahul Dravid. Future stars in the making," Afridi tweeted.
Congratulations India, exceptional U19 team, great coach and mentor in Rahul Dravid. Future stars in the making.

— Shahid Afridi (@SAfridiOfficial) February 3, 2018
Dravid's former teammates too raised a toast to him after India's comprehensive win.
Yet again silently, Rahul Dravid takes a backseat .What a wonderful man and an inspiration for these boys. No country can boast of having a player anywhere close to his stature working with the junior boys. #BlessedBoys #ICCU19CWC

— Mohammad Kaif (@MohammadKaif) February 3, 2018
Moment of the day was when Rahul Dravid said 'I'm embarrassed to get so much of credit', He will always take blame for failures, but give credit to the team for success. Today as well, being the coach of world champion team, he quietly walks behind the shadow of the team. #Legend

— R P Singh (@RpSingh99) February 3, 2018
Every Indian is delighted, all credit to Rahul Dravid for committing himself to these young kids ,and a legend like him deserves to lay his hands on the WC. Only Fitting. #INDvAUS

— Virender Sehwag (@virendersehwag) February 3, 2018
After the final, Dravid hoped that his World Cup winning wards would have many such lasting memories in the future, adding that the support staff had helped him make the title triumph possible.
"I am really proud of the boys and the effort they put in.
"Proud of the effort they put in and couldn't be happier for them. Hopefully it's a memory they cherish for a long, long time, but hopefully not the lasting memory and they have many more great moments and bigger things in future," the batting legend said.
"I don't want to mention names, but everyone in the support staff has put in a great effort. We do the best for the kids," Dravid added as the boys in blue celebrated loudly behind him.
"All credit to our support staff, they've really been supporting us for the last two years. And full credit to the guys as well. Rahul sir is a legend," India skipper Prithvi Shaw said at the presentation ceremony.
Player of tournament Shubman Gill, who amassed 372 runs in six matches, including a hundred in the semi-final against Pakistan, said coach Dravid always told him to play along the ground and that worked.
He is also hoping to do well in the Indian Premier League where he will play for Kolkata Knight Riders who bought him for Rs 1.8 crore.
"I'm really proud of my team. We were fortunate enough to have Rahul as coach," Gill said.
"He was always telling me to express myself and play along the ground as much as possible. It was a good experience for all of us. It's been pretty exciting. I hope I'll do well in the IPL as well."
(With inputs from IANS)