Story Progress
Back to home
'Outdated F1 Not Winning', Warns Lewis Hamilton
Three-times world champion Lewis Hamilton's comments came on the eve of his Mercedes team's launch of their new car for the 2017 season.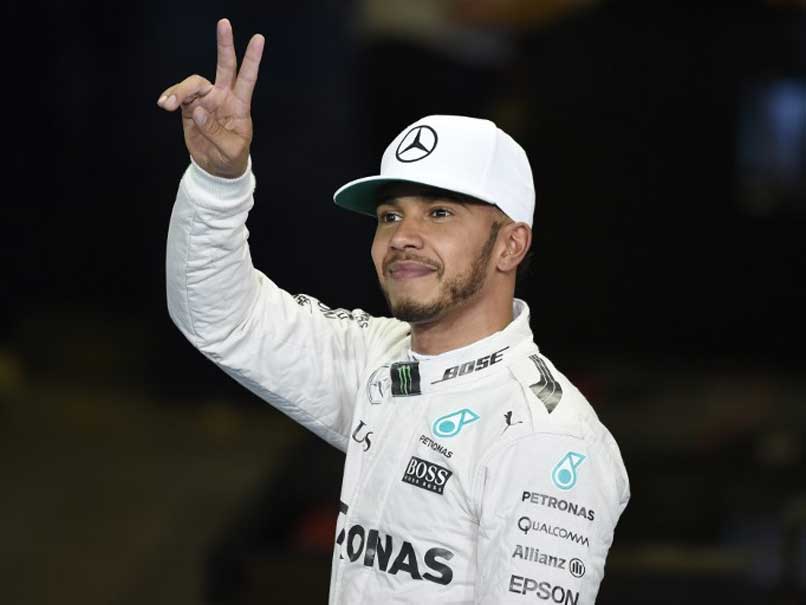 Lewis Hamilton lost out to Nico Rosberg in the F1 championship race last season.
© AFP
Highlights
Lewis Hamilton is a three-time F1 champion

Hamilton's remarks came ahead of Mercedes launched their car for 2017

US-based Liberty Media has taken over Formula One
Lewis Hamilton said Wednesday that Formula One was "outdated" as he urged grand prix racing's new owners to lead a revival of the sport's fortunes.
Three-times world champion Hamilton's comments came on the eve of his Mercedes team's launch of their new car for the 2017 season.
They were also broadcast on the same day that his former team, McLaren, announced they had signed another promising British teenager with a view to developing his career just as they had done with Hamilton.
Bernie Ecclestone's time as the colourful ringmaster of the Grand Prix circuit was effectively finished last month when US-based Liberty Media completed its takeover of motorsport's most prestigious brand in a deal valued at about $8 billion.
"I don't feel Formula One is winning, and it hasn't been for a long time," Hamilton told BBC Radio Five Live. "That is to do with rule changes and not engaging the fans enough.
"There still is a great following in Formula One and I am excited for the new owners coming in and I hope they do something new.
"Formula One is a bit outdated in the sense of, if you look at other sports, they are further ahead in the entertainment factor. Formula One is really catching up and they have a lot of catching up to do."
There have long been calls for more entertainment in Formula One, with many arguing the dominance of Mercedes -- who've won 51 of the last 59 Grand Prix, with Hamilton pipped to the world title last year by now retired team-mate Nico Rosberg -- is bad for the sport.
And Hamilton said Wednesday that technical changes caused by wider, bigger and faster cars could actually decrease rather than increase the amount of overtaking that Formula One fans so enjoy.
"My engineers say it's going to be a lot harder to overtake this year," Hamilton added.
"I really hope that the engineers, who are the smartest guys, are wrong. I hope that the spectacle is greater and the most competitive that it's ever been and if it is, then I look forward to being a part of that."
Meanwhile McLaren announced they had signed British teenager Lando Norris as part of their young driver academy after he impressed in junior series.
Norris, who turned 17 in November, will compete in European Formula Three.
"I regard Lando as a fabulous prospect," said McLaren's new executive director Zak Brown. "He blew the doors off his rivals in not one but three highly competitive race series last year.
Although not as young as when Hamilton joined McLaren as a 13-year-old, Norris was well aware of the opportunity that had come his way.
Promoted
"It's definitely a step towards my dream of being in Formula One," Norris said. "The facilities at McLaren are fantastic.
"I'll know what level I need to be at to drive in F1. If that chance comes, I'll be fit and ready to jump in straight away."
Topics mentioned in this article