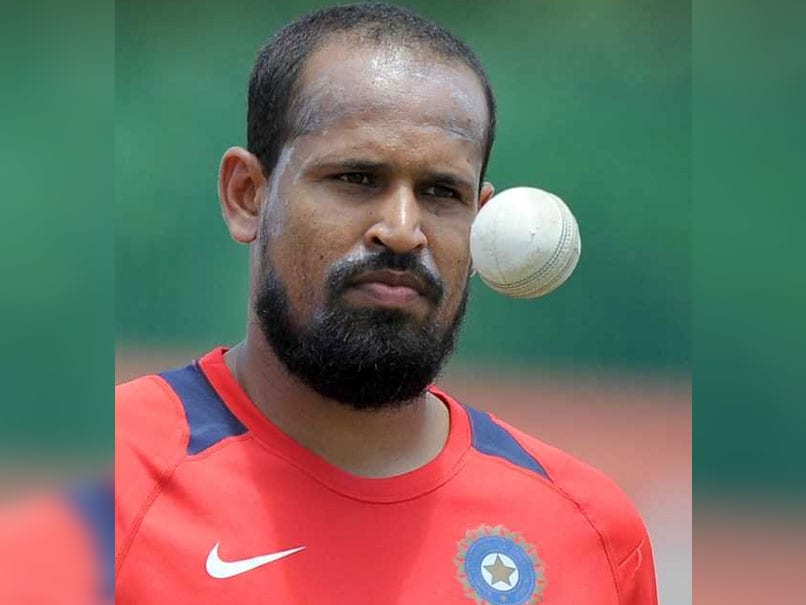 Yusuf Pathan has been suspended by BCCI for 5 months
© AFP
Yusuf Pathan, who was slapped with a back-dated five-month ban by the Board of Control for Cricket in India (BCCI) on Tuesday, will be available for the Indian Premier League Player Auction 2018, to be held on January 27 and 28. The Baroda all-rounder had admitted to the BCCI stated that a urine sample provided by Pathan on March 16, 2017, was tested and found to contain 'Terbutaline'. However, Pathan's suspension has been backdated from August 15, 2017, and he will be eligible to play from January 14 onward, which makes him available for the auction
Yusuf was a part of the Kolkata Knight Riders franchise last year but he was not retained by KKR, so he will be available for the auction.
"Mr Yusuf Pathan has been suspended for a doping violation. Mr Pathan had inadvertently ingested a prohibited substance, which can be commonly found in cough syrups," BCCI said in a press release.
"The BCCI is satisfied with Mr Pathan's explanation that he had taken Terbutaline inadvertently to treat an Upper Respiratory Tract Infection (URTI) and not as a performance-enhancing drug. Having considered all of the evidence and taken expert external advice, the BCCI has accepted Mr Pathan's explanation of the cause of his ADRV, and on that basis has agreed that a period of ineligibility of five months should apply, together with the disqualification of certain results," release added.
Meanwhile, Yusuf said he was confident of being cleared of deliberate usage and vowed to be more careful in future.
"Competing for India and my home state Baroda has been a matter of immense pride and encouragement for me and I would never act in any manner to bring my motherland or Baroda, in any kind of disrepute," he said in a statement.
"In hindsight, I should have been more careful and checked the status of the medications with BCCI's dedicated Anti-Doping Helpline," he added.
(With PTI inputs)