Story Progress
Back to home
Think You Can Baffle Sachin Tendulkar By Speaking In Tamil? No Way
Tendulkar recalls how he countered the Tamil Nadu team's plans in a domestic match.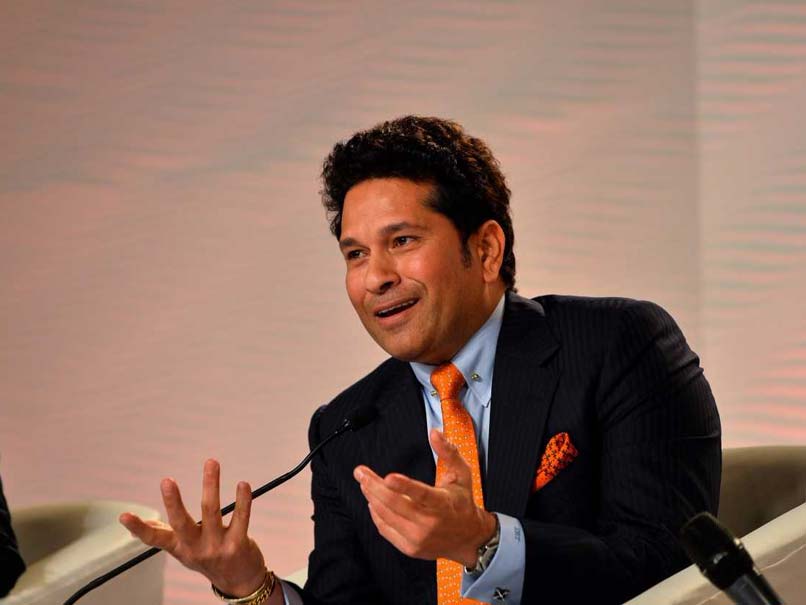 Tendulkar spoke during the launch of Democracy's XI, a new cricket book by Rajdeep Sardesai
© AFP
Highlights
Sachin Tendulkar spoke during a book launch in Mumbai

Hemang Badani uploaded the video on Twitter

Tendulkar spoke about a match between Mumbai and Tamil Nadu
Former India captain and batting legend Sachin Tendulkar has won many battles on the field while batting, taking on bowlers like Wasim Akram, Allan Donald, Glenn McGrath, to name a few, in his 24-year-old career. Reading what the opposition is planning to do to get his wicket and always staying a step ahead was one of the essential elements of his successful career and more often than not, the little masterwould counter that with his own array of skills that made him stand out among other players. While speaking during the launch of Democracy's XI, a new cricket book by Rajdeep Sardesai, in Mumbai on Monday, Tendulkar shared an interesting story while playing for Mumbai against Tamil Nadu in a domestic match.
Former India cricketer Hemang Badani took to Twitter and uploaded a video where Tendulkar is seen mentioning some interesting facts about the match.
You think someone can baffle @sachin_rt on the ground by speaking in Tamil ? GOD no way. Thanks for sharing this Paaji. pic.twitter.com/wyQYIRLNFi

— Hemang Badani (@hemangkbadani) October 24, 2017
"I still remember since we are talking about language, we were playing against Tamil Nadu in Mumbai and the ball started reversing. They had changed the ball and I stood two feet outside the crease just to disturb the bowler's length.
"From point Hemang Badani said something to the bowler. He said, 'munnadi, munnadi'  (forward) failing to understand that I had spent around good 15 years with the Indian team with guys from Chennai in the dressing room. I understand little bit.
"So 'munnadi and pinnadi' (forward and backward) I would constantly be altering my stance because I could follow what Hemang was telling the bowler and do exactly the opposite. So sometimes it works to your advantage," said Tendulkar.
Topics mentioned in this article