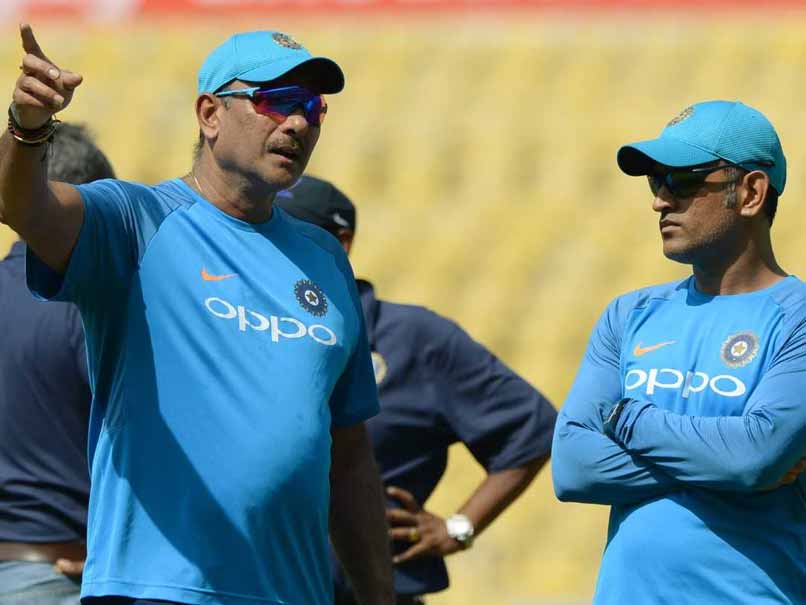 MS Dhoni has been bracketed in the A category (Rs 5 crore) by the BCCI.
© AFP
Former India captain Mahendra Singh Dhoni and senior off-spinner Ravichandran Ashwin were relegated from the top-paid bracket after the Board of Control for Cricket in India (BCCI) on Wednesday introduced an A+ category in the central contracts for which only five players, including skipper Virat Kohli, were picked. Dhoni and Ashwin have been bracketed in the A category (Rs 5 crore) along with Ravindra Jadeja, Murali Vijay, Cheteshwar Pujara, Ajinkya Rahane and Wridhhiman Saha. Asked about Dhoni's demotion, a senior BCCI official said: "It's a simple logic that selectors have applied. Play more and get paid more. The five in question are indispensable in all three formats right now. They deserved to be paid more. Also Ravi Shastri, Kohli and Dhoni have been taken into confidence."
#TeamIndia Senior Men retainership fee structure:

Grade A+ players to receive INR 7 cr each
Grade A players to receive INR 5 cr each
Grade B players to receive INR 3 cr each
Grade C players to receive INR 1 cr each

— BCCI (@BCCI) March 7, 2018
The batting troika of Kohli, Rohit Sharma, and Shikhar Dhawan along with pacers Bhuvneshwar Kumar and Jasprit Bumrah were selected for the A+ category, which will ensure them annual contracts worth Rs 7 crore each.
While paceman Mohammed Shami's name has been withheld on allegations of domestic violence and adultery by his wife, veteran Yuvraj Singh and young Rishabh Pant have been omitted from the last list even as Suresh Raina makes a comeback.
Explaining the logic behind picking category A players, the official said,"The second group comprises players who are certainties in at least one format like Saha and Pujara. They are in second group because of their dependability in at least one format," he said.
"Dhoni has retired and Ashwin, Jadeja are no longer automatic selections in limited overs. They are as of now not in WC scheme. So in second category," the official added.
The B category will feature KL Rahul, Umesh Yadav, Kuldeep Yadav, Yuzvendra Chahal, Hardik Pandya, Ishant Sharma and Dinesh Karthik.
In Grade C will be Kedar Jadhav, Manish Pandey, Axar Patel, Karun Nair, Suresh Raina, Parthiv Patel and Jayant Yadav.
The Grade B category contracts are worth Rs three crore, while those in Grade C are of Rs one crore.
"The third group (B) comprises of players who are considered as floaters and can be put in anywhere and players who have played at least one match for India in the last one year have been put in Grade C," the official said.
The annual contracts are for the period from October 2017 to September 2018.
From the previous Rs 2 crore (top category), the CoA-led BCCI increased it by 350 percent to make it Rs 7 crore. The second category has seen 500 percent rise at Rs 5 crore.
There was some good news for domestic cricketers as first XI players will now get Rs 35,000 per day in a four-day game making their match fees rocket from Rs 40,000 to Rs 1.40 lakh per match. Add to it the TV rights money will make their per match fee go up to Rs 3 lakh per match.
(With inputs from PTI)