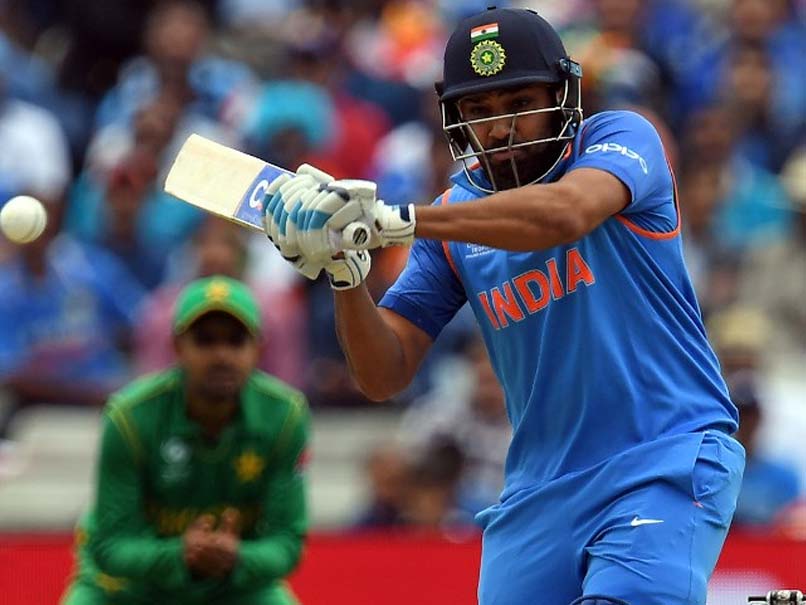 Rohit Sharma will not travel to the West Indies.
© AFP
Rohit Sharma and Jasprit Bumrah were left out of the Indian team that will tour the West Indies after the ICC Champions Trophy. The all-India senior selection committee met earlier on Thursday to decide the team. Virat Kohli will lead the 15-member team that will play five One-Day Internationals and one T20I. The tour begins June 23 at Queens Park Oval and will end at Sabina Park on July 9 with the only T20I. The two who have come in place of Rohit and Bumrah are Rishabh Pant and Kuldeep Yadav. Both Rishabh and Kuldeep were in stand-byes for the Champions Trophy.
The other team members are Shikhar Dhawan, who has performed brilliantly in the Champions Trophy, Ajinkya Rahane, MS Dhoni, Yuvraj Singh, Kedar Jadhav, R Ashwin, Ravindra Jadeja, Md Shami, Umesh Yadav, Bhuvneshwar Kumar and Dinesh Karthik.
According to the BCCI press release, the administrative staff of the Indian team will continue for the tour of West Indies.
The squad
Virat Kohli (C), Shikhar Dhawan, Rishabh Pant, Ajinkya Rahane, Mahendra Singh Dhoni (wk), Yuvraj Singh, Kedar Jadhav, Hardik Pandya, R Ashwin, R Jadeja, Mohd. Shami, Umesh Yadav, Bhuvneshwar Kumar, Kuldeep Yadav and Dinesh Karthik.
The schedule
June 23: 1st ODI (Queen's Park Oval), June 25: 2nd ODI (Queen's Park Oval), June 30: 3rd ODI (SVRS), July 2: 4th ODI (SVRS), July 6: 5th ODI (Sabina Park), July 9: 1st T20I (Sabina Park)