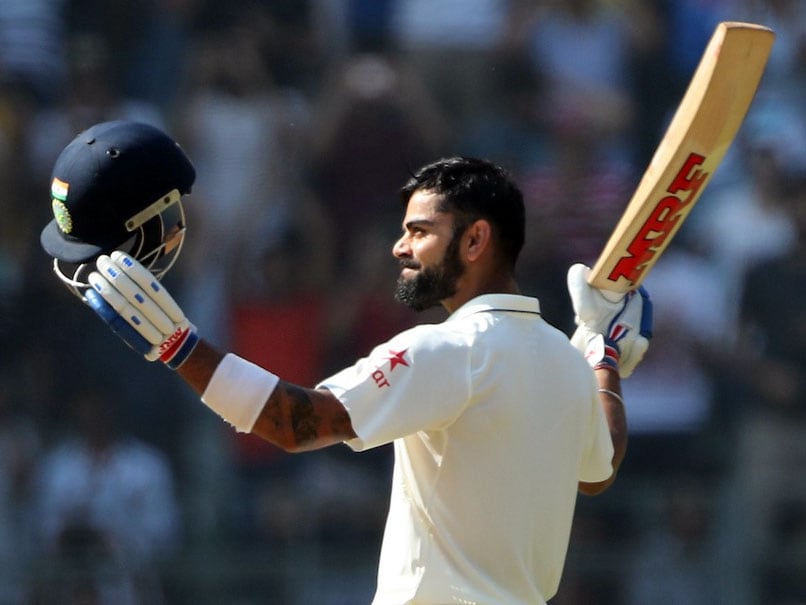 Virat Kohli named as the most popular celebrity in Forbes List
© BCCI
Defeating the likes of Salman Khan and Shah Rukh Khan, Virat on Friday was chosen as the most popular celebrity in the Forbes India Celebrity 100 list.
With the estimated earnings of Rs 134.44 crore in the year, Kohli jumped to No.3 spot overall in the list, from No.7 last year.
A total of three sportspersons, all of them cricketers, featured in the charts with India's limited overs captain Mahendra Singh Dhoni stood out at fifth in the list with the estimated earnings of Rs 122.48 crore. Though, he retired from Test cricket in December 2014, his fame quotient shot up this year because of a biopic on him, 'MS Dhoni- The Untold Story'
His annual earnings and huge social media following helped him to make a cut in the list of top 10.
Cricket legend Sachin Tendulkar, who retired in 2013 from all the formats of the game, got the no.8 spot overall on the fifth Forbes India Celebrity List. He last played for India in One Day Internationals in March 2012.
The Forbes' ranking was on the basis of estimates of entertainment related earnings and estimates of fame. The period of consideration was October 1, 2015 to September 30, 2016.