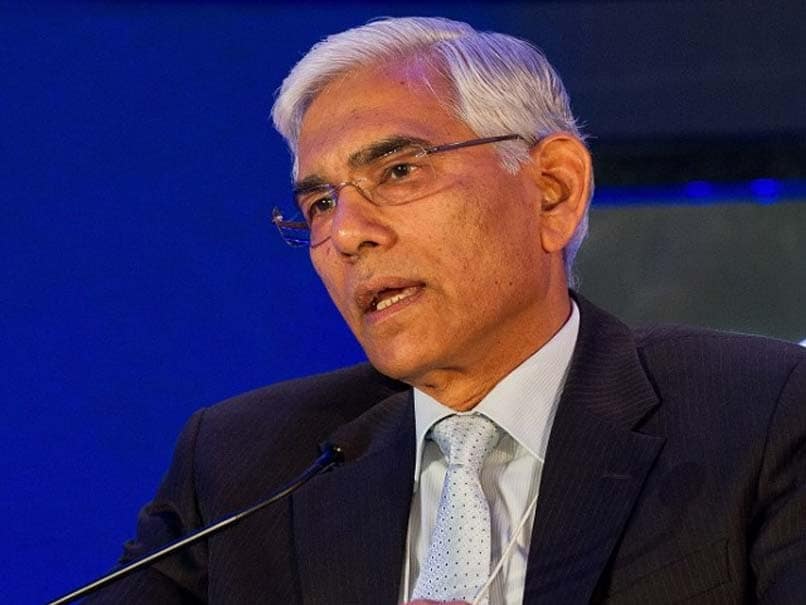 CoA chief Vinod Rai played down the rift between Kohli and Kumble.
© AFP
Vinod Rai, head of the Committee of Administrators (CoA), on Saturday applauded Anil Kumble for his "impeccable" role as India coach and said they will ensure cohesion in the team.
Kumble's reign as coach of the Indian team ended on a bitter note as he resigned from the post, saying Kohli had reservations over his 'style' of functioning.
Rai though played down the rift between Kohli and Kumble. "If two persons are thrown together for 24 by 7, there will be difference of professional opinion, so what's there? His contract was for one year, there were perception, professional issues. He is more mature person, he decided that look, ok, fair enough. It is the captain who has to play on the field isn't it ultimately," Rai said after a meeting of COA.
"Kumble role has been absolutely impeccable. He has done very well as a coach. We will go in for a equally good professional to ensure that whether it is the captain or manager, there should be cohesion in the team," he said.
"What's there to discuss in the coach-captain issue? Listen, what's Anil Kumble statement, don't go by any statement. One good thing about India media is that India media doesn't look into houses, bedrooms, so please don't look into dressing room," Rai said.
TNCA's Executive Committee has nominated Srinivasan to be the association's representative at the meet.
"That (Srinivasan's eligibility to attend meeting) is not an issue that the COA discuss. That is a issue which the Supreme Court has to be discuss. We have not been mandated by the SC to sit and judge a person's eligibility, non-eligibility," Rai said.
"(The) Attendance register (of the meeting) will go to the SC. SC gets to know about all these things," he further said when asked whether the CoA will inform the SC if Srinivasan attends the meet.