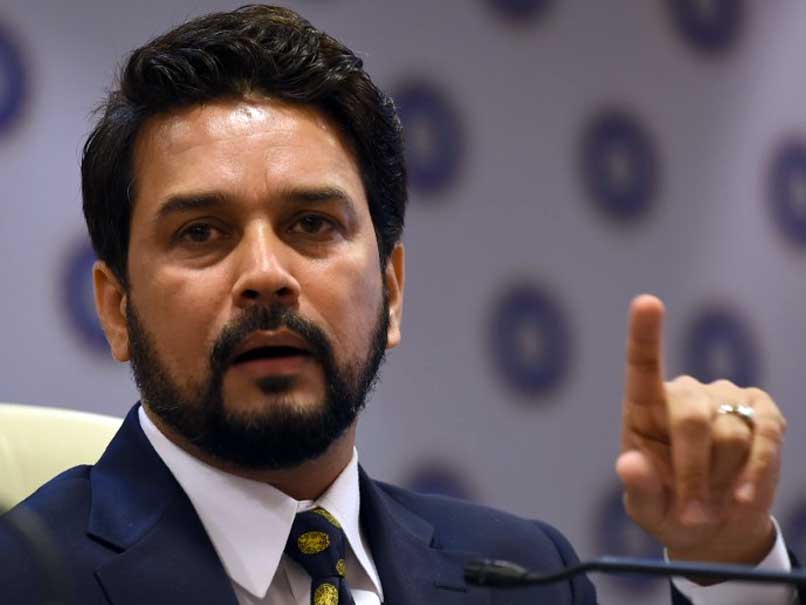 Anurag Thakur said only a cordial relation between India-Pakistan could guarantee a bilateral series.
© AFP
Anurag Thakur, the former Board of Control for Cricket in India (BCCI) president, on Sunday opined that undue importance is being given to the case filed against the BCCI by the Pakistan Cricket Board (PCB) for not playing any bilateral cricket with Pakistan despite signing a Memorandum of Understanding (MoU), which guarantees six bilateral series between 2015 and 2023. Speaking to ANI, Thakur said, "I believe that undue importance is given to the matter. No Indian representative should even have put their case forward in the issue."
Reflecting on the India-Pakistan bilateral cricket series, the former BCCI president asserted that only a cordial relation between India and Pakistan could guarantee the same.
"Bilateral matches between India and Pakistan are possible only if there are cordial relations between the two countries. It is for the nations to decide whether to play the bilateral matches or not, keeping in mind the social environment and people's sentiments," he said.
Meanwhile, Indian Premier League (IPL) chairperson Rajeev Shukla suggested that the PCB and BCCI should understand each other's stands and draw a solution, bilaterally.
Rajeev Shukla also clarified that although the BCCI has no issues playing bilateral series against Pakistan, the Indian government is against permitting the same due to security concerns.
The hearing in the matter is scheduled to be held at the ICC Headquarters in Dubai from October 1 to 3.